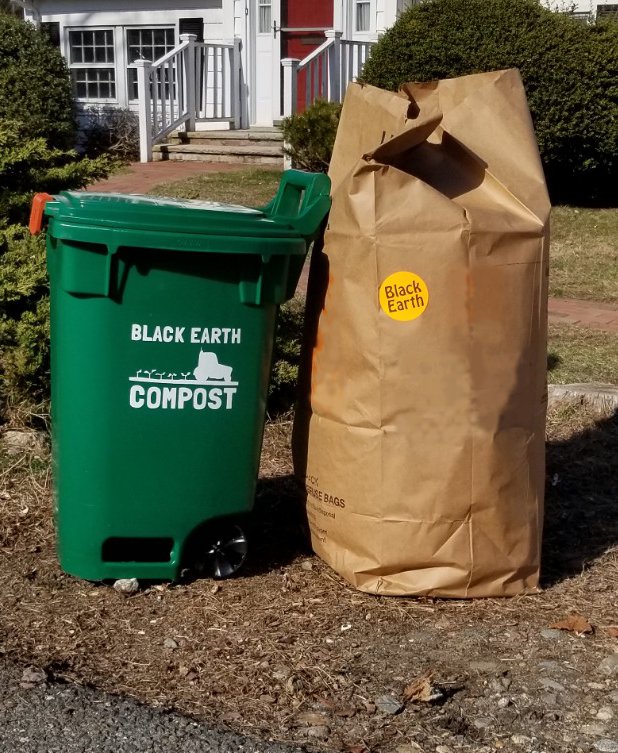 New This Year!
Yard Waste Pick Up
We now accept yard waste. Purchase fully compostable yard waste stickers through your customer login and slap on a paper yard waste bag.
Accepted Material:
Leaves, weeds, small plants
sticks smaller than a half inch round, soiled paper products

Not Accepted:
NO GRASS! (unless you participate in a green lawn service), sticks greater than a half inch round
Place next to your green bin to be picked up during your regularly scheduled pick up.
Please keep yard bags dry until pickup day.
Due to space restrictions in the truck, please limit to 3 bags per week. Thank you!
Compost Tip - Zero Waste Party! Use a yard waste bag and sticker to put out extra compostable waste from a party, including paper/compostable cups, plates, etc.
Order Stickers