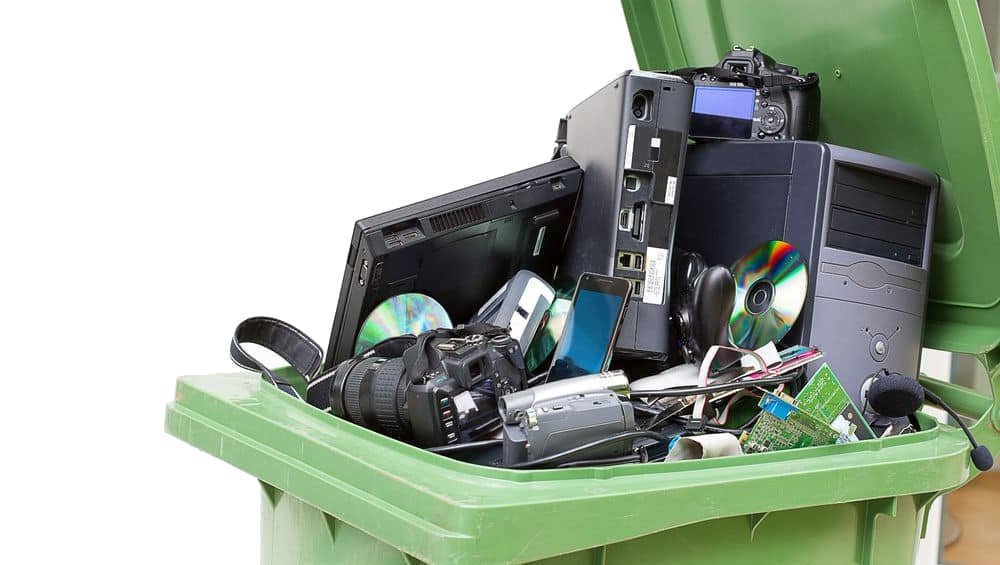 Electronics Recycling Collection
E-Waste
The next electronics recycling collection will be Summer 2023. We will email customers when we schedule collection in their area so please keep an eye out to know when your town will have a pick up. Pick up will occur separately from your compost collection. Anyone can sign up, you don't have to be a compost collection customer.

Why Recycle Electronics: Recycling and refurbishing electronics allows reuse of precious metals and other limited natural resources that can be difficult, destructive, and energy-consuming for society to obtain. Ensure your used electronics and their components are recycled in a responsible manner!

How It Works: We'll collect a paper grocery bag or equivalent size box full of standard electronics items, plus larger items for an additional fee. Have more than can fit in one grocery bag? Just increase your quantity based on how much material you'd like us to take. The electronics will be picked up from your front door (safer than the curb) and brought to a secure recycler specializing in electronics.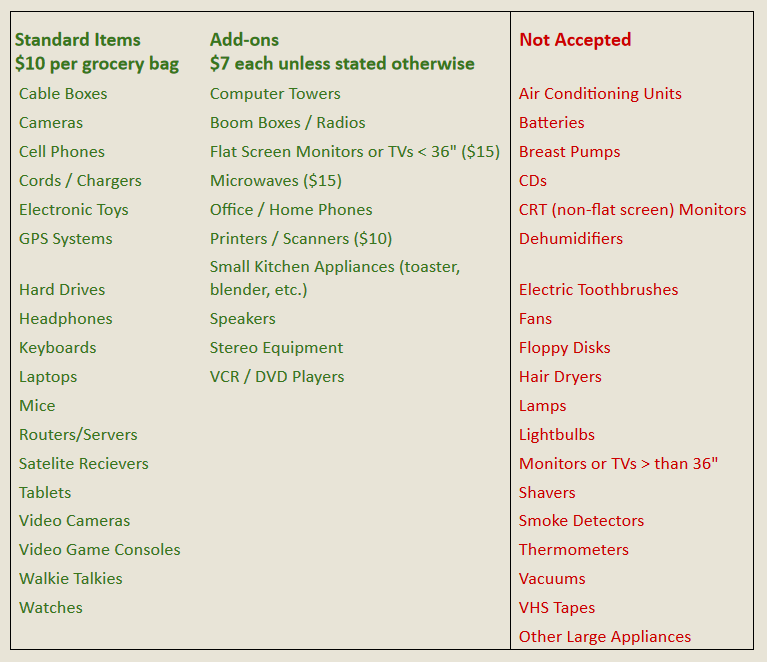 Prepare Items for Collection:
Please gather electronics prior to placing order. If you find additional items after you place your order you can modify your order at any point by contacting us. Items should be left on a front porch or another area protected from moisture that our driver can access. Please write 'For Black Earth Compost' on your bag or box.

Protect your information! Before leaving any items out for collection, be sure to erase any personal data on your phone, hard drive, or other device. Don't know how? Just ask us! We partner with trusted names in electronics recycling, but no one can protect your data better than yourself.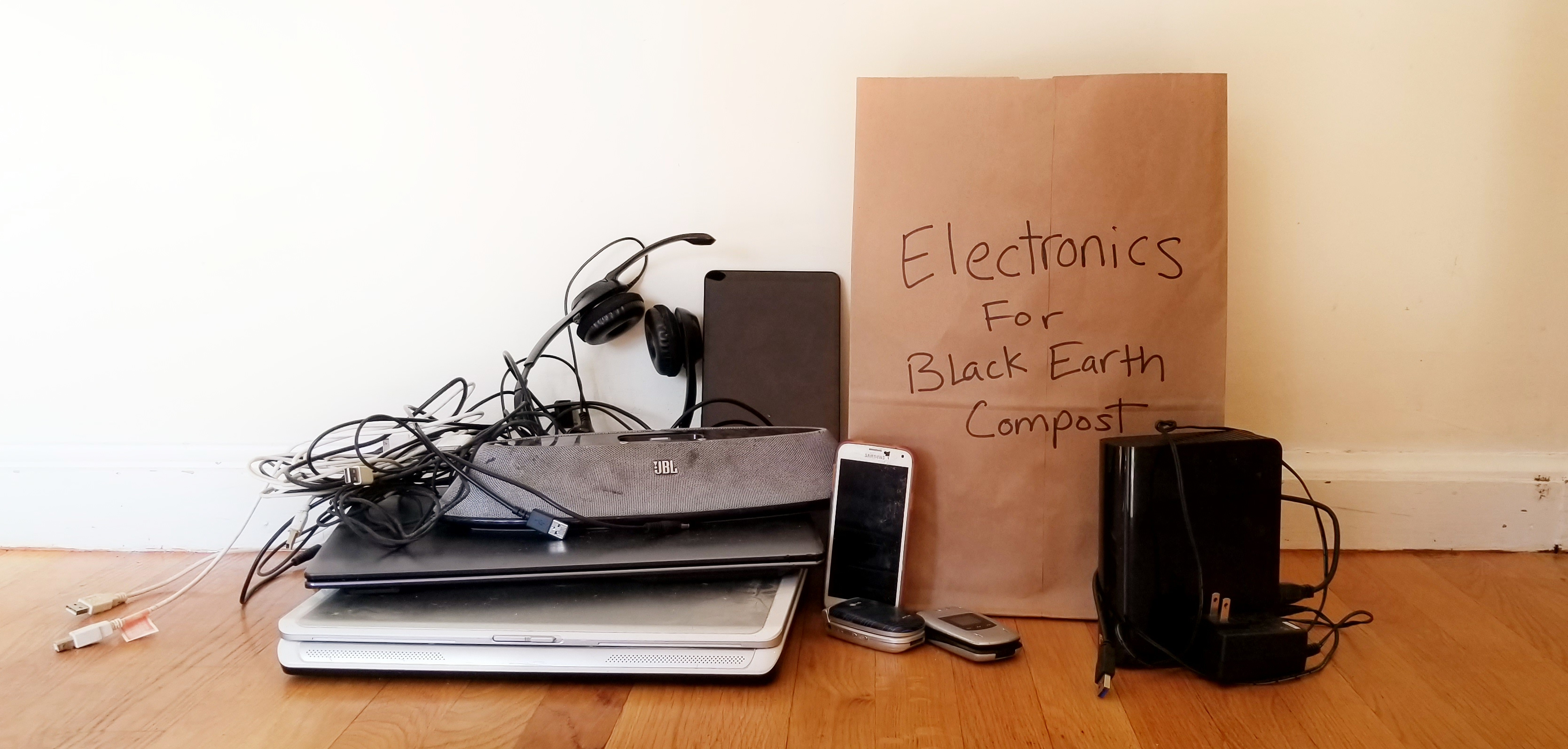 Electronic collection orders are placed through our compost order form. Look for the the Electronics Collection Product in the compost shop.