Photo: Allegra Boverman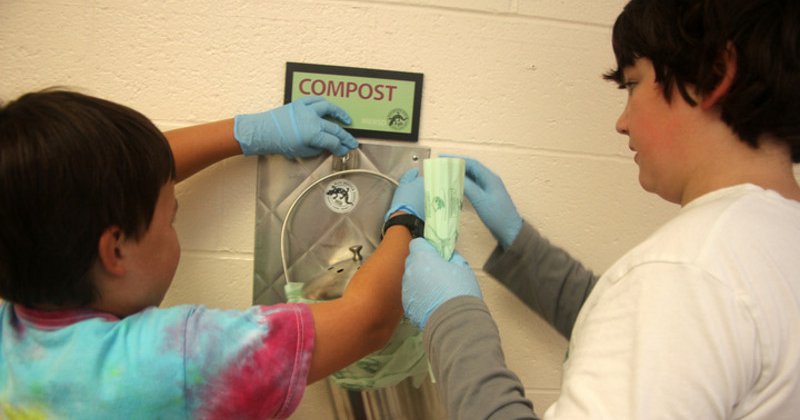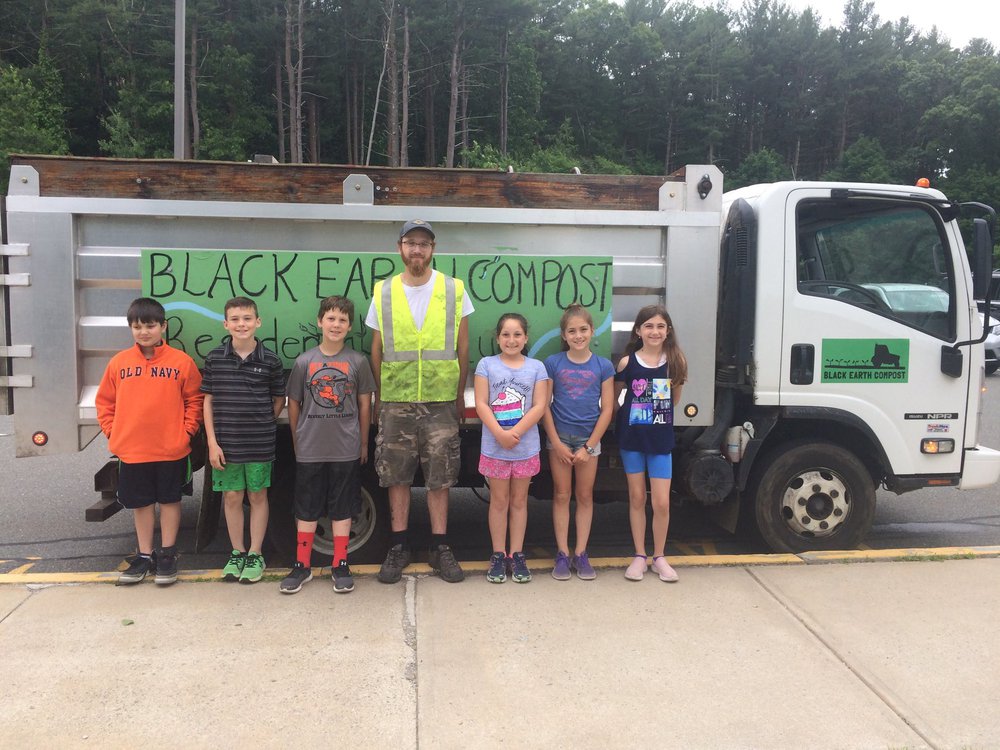 Take the First Step
Teach future generations how to minimize waste in the critical years when they are forming life long habits. Separating compostable material out of the waste stream is the first step.
We have worked with many school systems to set up compost systems and will help you implement a system that works for your unique school.
See the case study below highlighting how the Town of Lexington got a program started and how they implement it on a daily basis.
Request a Quote
Reduce Waste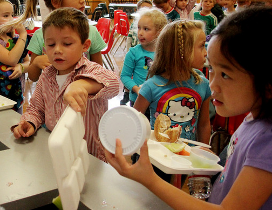 By switching to paper trays instead of styrofoam and composting food scraps, the school can drastically reduce the amount of trash it produces every week.
Grow Food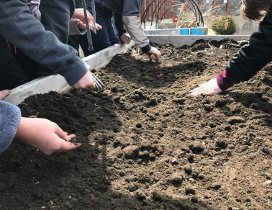 Schools can further the educational component and bring the compost concepts full circle by building gardens and using the compost to grow food. The lessons of recycle and reuse make sense on a visual level, not just conceptual.
Educate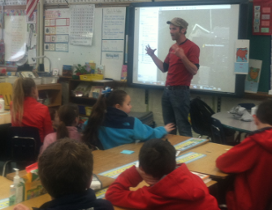 Black Earth can help educate the students on why composting is important and how it works. Change is Simple also offers education programs for kids on sustainability and waste reduction.
Photo: Marilyn Humphries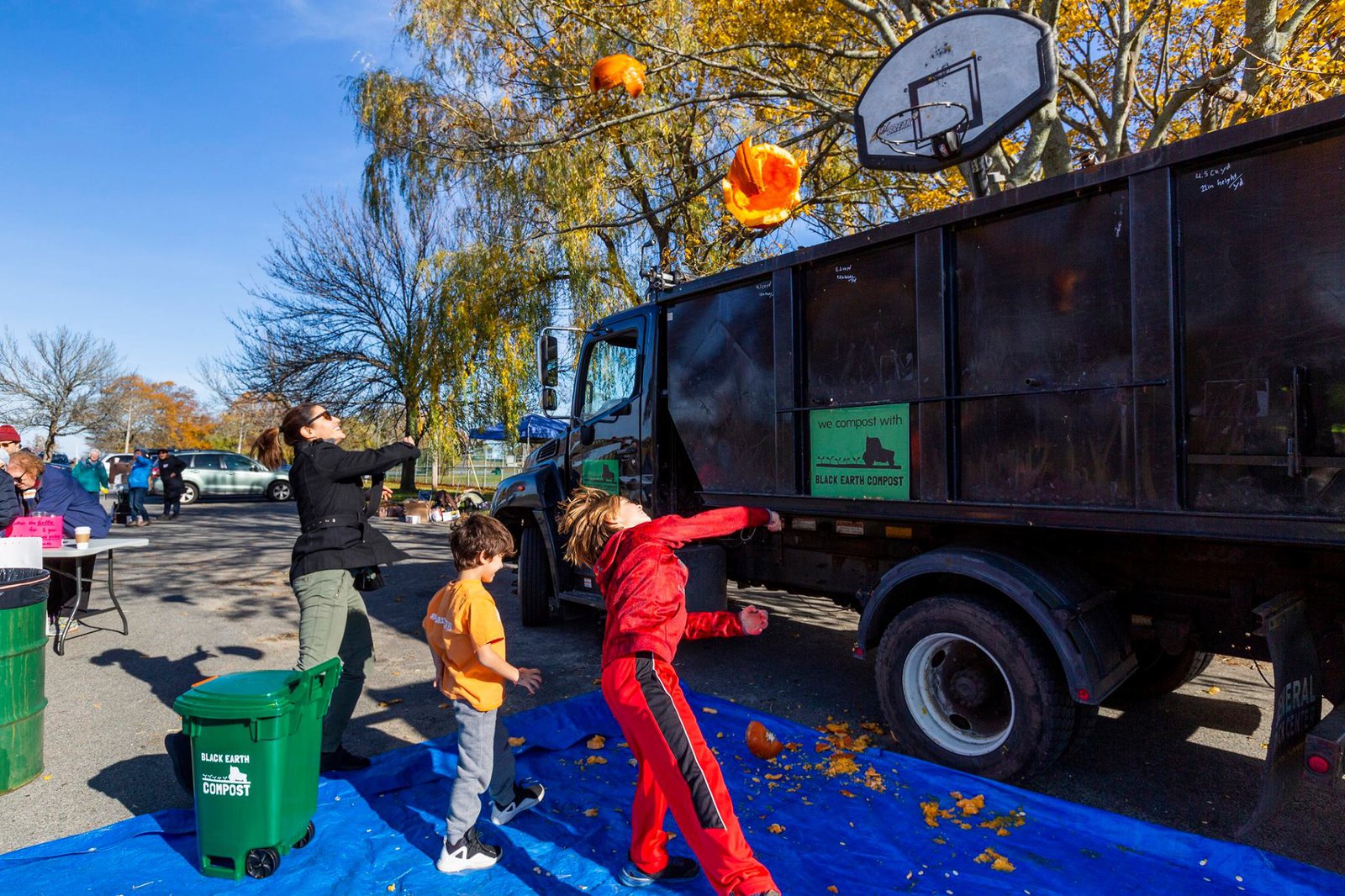 Help Fund Your Program
Refer a household and receive $5. This program can help supplement your compost program. For every resident that signs up for our curbside pick up service and enters the school name in the referral box during signup, the School will receive $5.
Sell compost vouchers for cubic foot bags of compost, made from the schools food scraps, at school fundraisers.

Host a pumpkin drop off drive after Halloween to encourage composting of spoiled pumpkins. The kids (or adults) get to toss the pumpkins into the truck through a basketball hoop. It's fun!

School Systems We Service Include: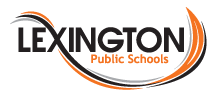 and many more
Photo: Allegra Boverman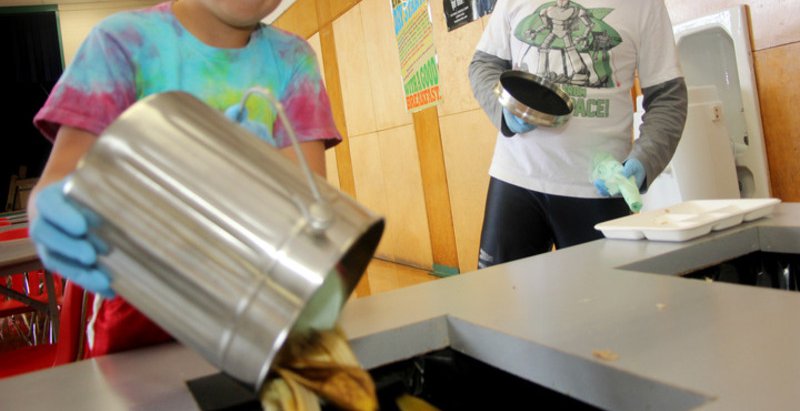 Lori Deliso from Community Nursery School in Lexington
"While the cooking finished up, we read a story about compost. As is likely no surprise to all of you, these kids knew everything about compost. I especially liked some definitions they shared like "compost is the other thing thats not recycle or trash" and "compost is made by worms". How wonderful that the kids have a school and home that supports composting."

Lexington Public Schools Case Study
In the very beginning of the program (2015), Lexington Schools Green Team asked the school PTA/PTOs, New England Grassroots environment fund, and local charity (Lexington Education Fund) to fund a pilot program in three schools. They were all extremely supportive and responsive. And most importantly, wrote checks:-) After the first few months, the public schools superintendent said, we'll put it in next year's school budget! So the compost pickup program has been funded by Lexington Public Schools since the fall of 2016.

The key for success is to talk to all stakeholders: custodians, school principals, superintendent, students, parents, etc.
The lunch trays are compostable, though not all students use them, they take up space and can be heavy in the toters. They are stacked first before throwing in the toters. (The Green Team is advocating for our newer schools to install dishwashers and use reusable food ware!)
If you want to calculate the cost and how many toters you need, the school system estimates (this includes kitchen scraps from food preparation):

400-500 student elementary schools fill one toter per day
1,000+/- student middle schools fill two toters a day
2,400 student high school fill up five toters (pressed hard, and to the brim) one day a week

Before lunch, clean/lined toter(s) are brought inside the cafeteria for students to throw in food waste directly. (occasionally the toter may have some scraps from the kitchen in the bottom, with which is okay)

The kitchens use 5-gallon buckets to transport food scraps and dump in the toters.
Black Earth picks up once a week for 6 elementary schools, three times a week for one middle school that composts every day, twice a week for the other middle school that compost on Mondays and Wednesdays, twice a week for high school.
The hope is to expand to every day in the second middle school, and every day at the high school.
There are student and parent volunteers that help monitor contamination, with the help of grabbers like this one to pick out any contamination/mistakes. Gloves help too, especially if there is not a sink nearby. Arlington and Andover compost without volunteers, so there are many models that work.

Call 978-290-4610, extension 2, or request a quote online for more information.
Request a Quote
Landmark School
At Landmark School in Beverly, MA the movement to compost came from the students themselves. Read more about how they started their program here.