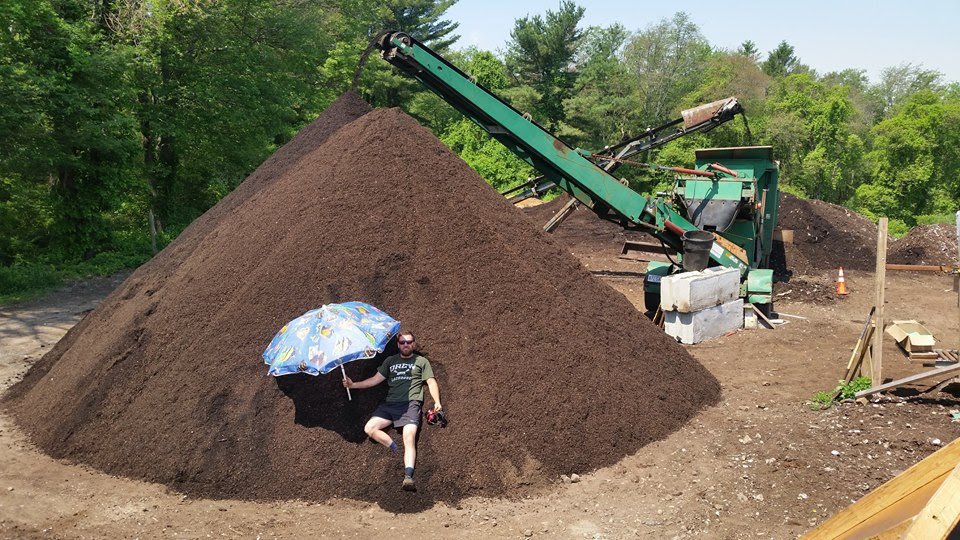 About Our Compost
Our compost is produced with food scraps, giving it an unrivaled nutrient composition. Your plants will LOVE IT! More than 10 cents of every bag of compost sold puts our compost to work on small Massachusetts vegetable farms. This completes the cycle from table to farm back to table.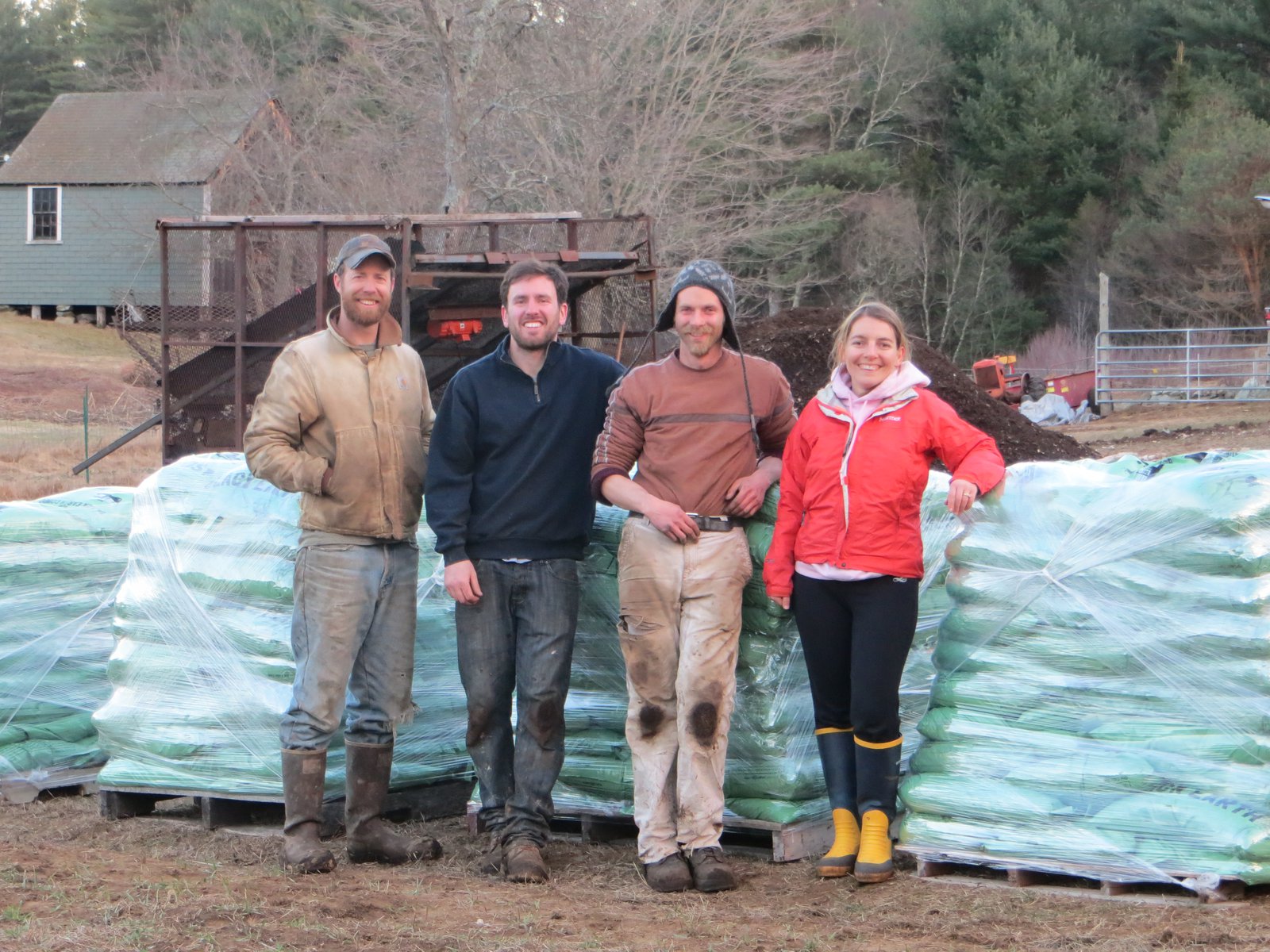 COMPOST FOR GARDENS
The compost is made in small batches with integrity and commitment to community and nutrient balance. The final product is rich in humus, nurtures beneficial micro-organisms, is free of any viable weed seeds, and contains an abundance of immediate and slow release nutrients. Our compost provides living plants what they need to grow rapidly and with full health.
The key is to have the very best all-natural ingredients combined with our efficient techniques, frequent turning, and extended aging and curing process.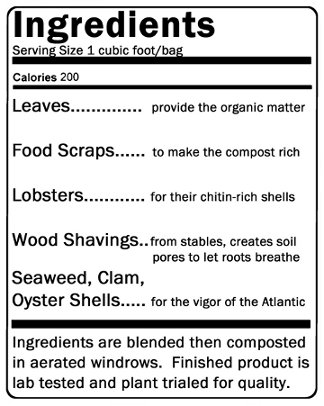 Ingredients:
A broad range of ingredients to support a uniquely bio-diverse compost
Screened to 5/8ths inch so the compost works in household and commercial compost spreaders
No grass clippings that contain herbicides, pesticides, and insecticides
Free of weed seeds
Lab tested for optimal composition (scroll to bottom for more details)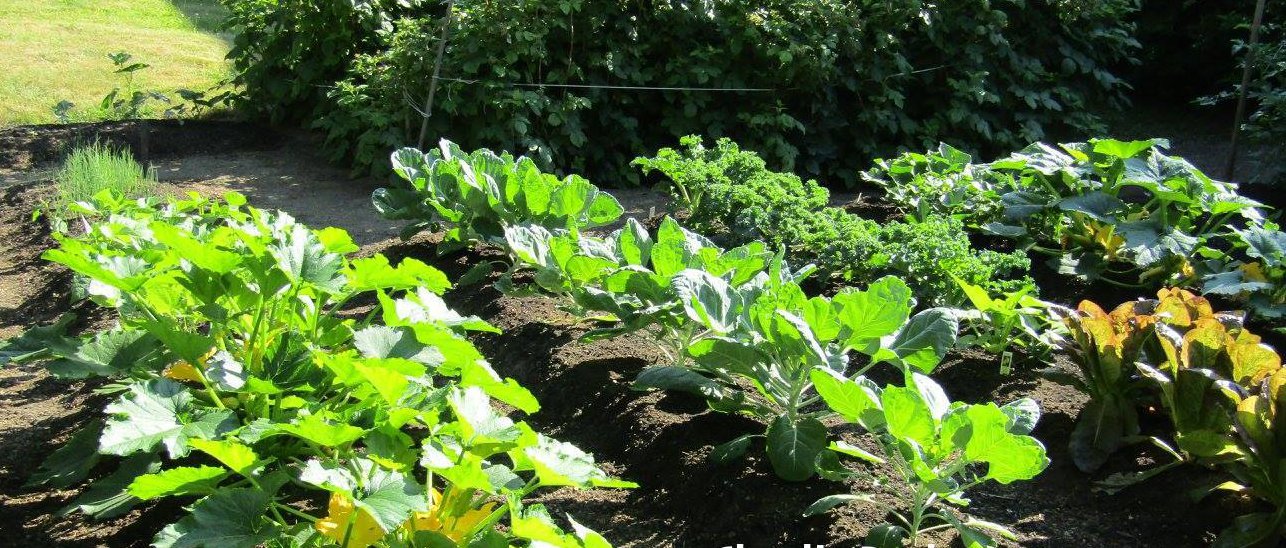 Winner Best Vegetable Garden
WHERE TO BUY
Black Earth Compost is available in cubic foot bags at Garden Centers or delivered by the yard from our Manchester-by-the-sea facility. In addition to compost we also deliver a Leaf Mulch, a Raised Bed Blend, and a New Lawn Blend.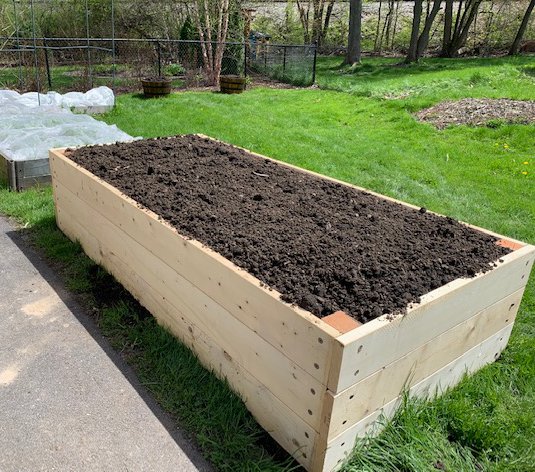 New This Year! Raised Beds
Let us help you get started gardening! We assemble, deliver, and fill your new raised bed with our high quality Black Earth Raised Bed Soil Blend! If you're in the Cape Ann region we recommend Backyard Growers for pre-built raised beds.
Learn More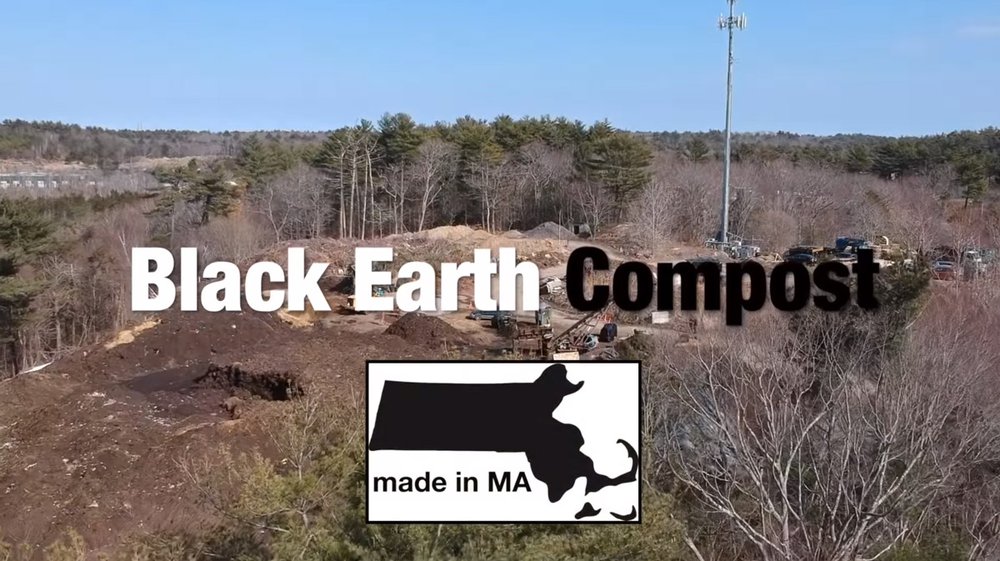 SOIL AND MULCH BLENDS
BLACK EARTH COMPOST
Rich compost made from your food scraps. No weed seeds. No chemicals from grass. Made from locally sourced ingredients.

LEAF MULCH
New This Year! Use the mulch that trees choose! Leaf mulch controls weeds and retains moisture, while slowly breaking down over time to contribute to soil health.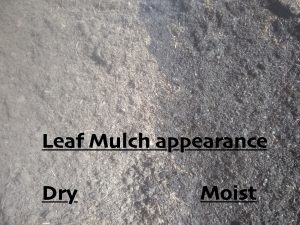 RAISED BED BLEND
Made for filling a new raised bed. We source our loam from central Mass to get away from lead contaminated loams in the east. We use a sandy loam which resists compaction over time and helps the bed drain well. We blend our Black Earth Compost with this loam to make a rich substrate for your raised bed.
This year we are offering pre-built raised beds, size 4ft x 8ft x 2ft deep. Soil sold separately. Contact compost@BlackEarthCompost.com for more information.
NEW LAWN /GARDEN BLEND
Made for establishing a new lawn or extending a garden bed. Lay down 1 to 2 inches over area for seeding. Spread seed, and rake in to bury seeds 1/4 inch. Keeping the germinating seeds moist is critical once they sprout. Accomplish this by watering often and spreading a thin layer of mulch or hay to retain moisture.

Grass seed, compost, rain...boom!
Developer Sean Coakley uses Black Earth Compost to overseed lawns.
HOW TO USE
Compost is an excellent soil amendment for a variety of uses.

Vegetable/Annual Gardens and Raised Beds – Use the compost to refresh your garden's soil. Add 2-3 inches of compost (4-5 inches for poor or new beds), then mix it with shovel or tiller until it is incorporated.
Lawns – Top dress your lawn by hand tossing or spreading around with a rake. Apply a thin layer, approx. 1/4 – 1/2 inch thick, making sure to leave the grass blades exposed to sun and air.
Potted Plants – Mix our compost 50/50 with another soil or loam. For example you can blend our compost with your potting soil from last year. You can also blend it with loam from your yard, or a retail potting soil that you purchase. Black Earth Compost will give your soil a boost to keep flowers and new growth coming into the fall.
New Plantings – Dig a hole where you want to plant and save the excavated loam. Mix the loam 50/50 with Black Earth Compost and use this blend in the bottom of the planting hole and to pack it in.
Compost Tea – Compost can be mixed with water to create a liquid fertilizer to feed plants. Mix equal parts compost and water and let sit for 5 days. Strain the liquid from the compost and apply immediately.

Trees, Shrubs and Perennials – To feed established plants, put 1-2 inches of compost in 'drip zone' of the tree shrub or perennial. Keep compost away from the trunk or stem.
QUALITY ASSURANCE
We have our compost tested at University of Maine each year for nutrients, pH, salts and C:N ratio. Additionally we test it for heavy metals (lead, nickel, cadmium, chromium, zinc, copper, and arsenic) at the University of Massachusetts. Just as important though, we do plant trials to ensure that the PLANTS approve of the compost.
We believe that plants don't lie, and we know that analytical reports from laboratories won't tell the whole story. That's why we grow tomatoes and clover each year in our compost. Clover, for the presence of persistent herbicides, using published bioassay protocols, and tomatoes to show general vigor, as they are heavy feeders.
Email Andrew@BlackEarthCompost.com or call 978-290-4610 ext. 3 if you have questions.
A note on pH: Compost normally shows high pH if it is rich in nutrients. This does not mean that it is going to dramatically affect your soil's pH. The initial pool of soluble nutrients is absorbed quickly. After that, the pH comes down and the compost will continue to release nutrients as the organic matter decomposes over the season.