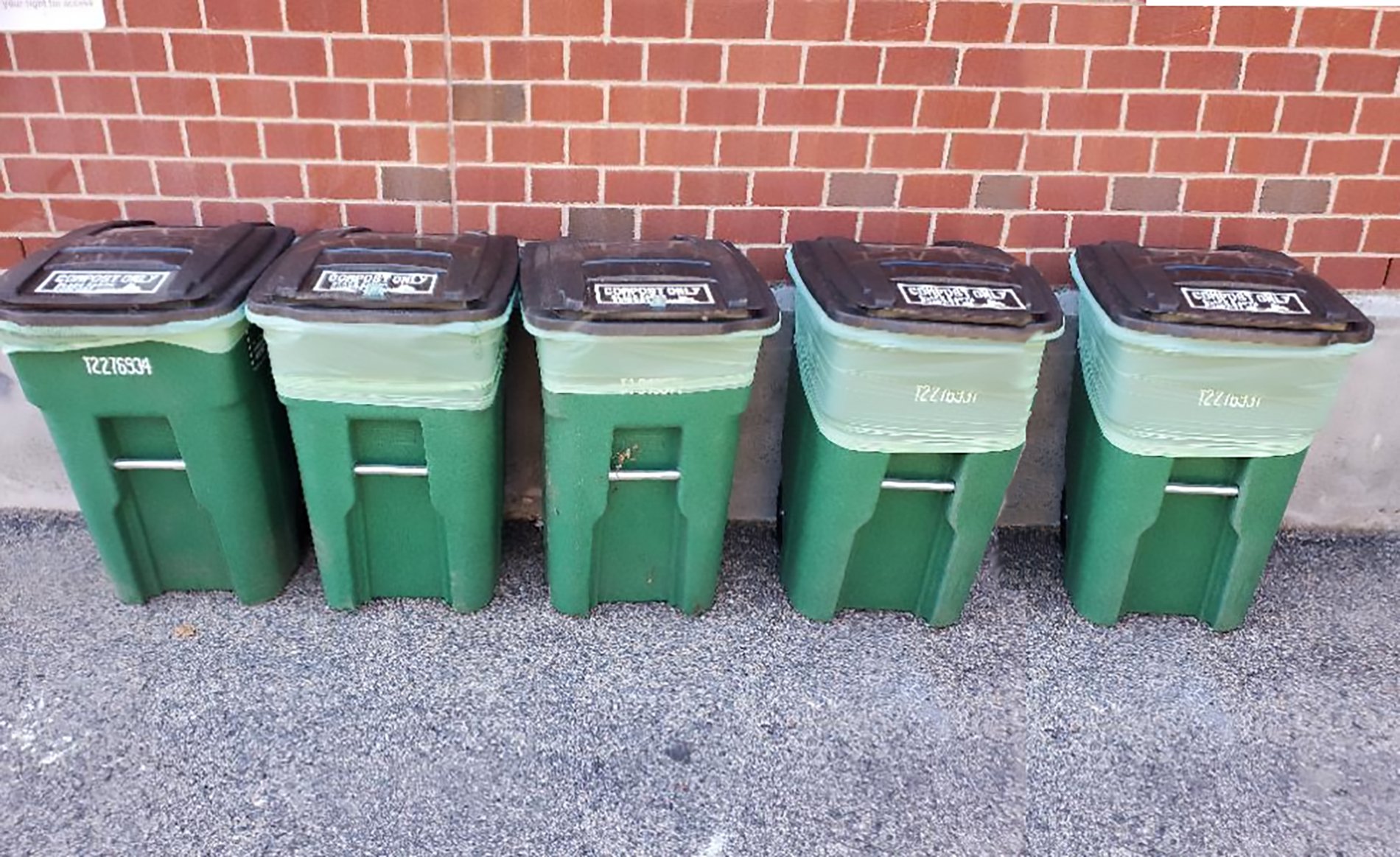 Business Compost Collection FAQ
FREQUENTLY ASKED QUESTIONS (FAQ)
What time will my pick-up occur?
You will be assigned a specific pick-up day or days. However, pick-up times are subject to change. The bin should be accessible 24 hrs/day.
How am I charged/billed for the pick-up?
We charge a flat rate for each pick-up based on the number of bins and your location. Invoices are emailed every 4 weeks with net 30 day terms.
How do I order more bin liners?
At each pick-up, we replace the large liners on the bin that we provide. If you would like to order more liners for use inside of your business, please email office@blackearthcompost.com with the quantity and size of liner you would like. Certified compostable bin liners come in cases of 23 gallon slim jim, 60 gallon, and 13 gallon. Please let us know if you would like to keep a roll of liners on hand as back up!

What materials do you accept in the compost bin?

We accept all food scraps, including meat, dairy, bones, as well as soiled paper products and certified compostable service ware. View the detailed list. Also available for download and print.

Do you have signage?
We have "what's compostable" bin signage available in English and Spanish for download and print.
Where should I leave the bin for pick-up?
Bins need to be in an accessible and consistent location at time of pick-up. Bins are usually left in the dumpster area, but also can be picked off of a loading dock. Please let us know where you plan to leave your bins.
Are there weight limits on the bins?
Yes, there is a 180 pound limit marked on the bin. If bins get overfilled, we may not be able to empty them. Please note that dense and wet material will get heavy very quickly.
What if my bin is contaminated?
We take contamination very seriously. If your bin is found to contain non-acceptable material, like plastic or metal, the bin may be accepted or rejected, depending on the contamination found. If accepted you will receive a $25 fee. If rejected the customer will be responsible for removing the contamination. In each case you will receive a contamination notification email.

How do I sign up my condo or apartment complex?
We will service an entire condo or apartment complex as a commercial account or we will service individual units with a residential collection plan as long as there is an accessible location outside to leave the bin.

Starting up an entire condo or apartment complex with a composting program is a collaborative effort. Please see our checklist of required steps involved in start up before contacting us. Download and print the required steps to share with your building.
Request a quote online: