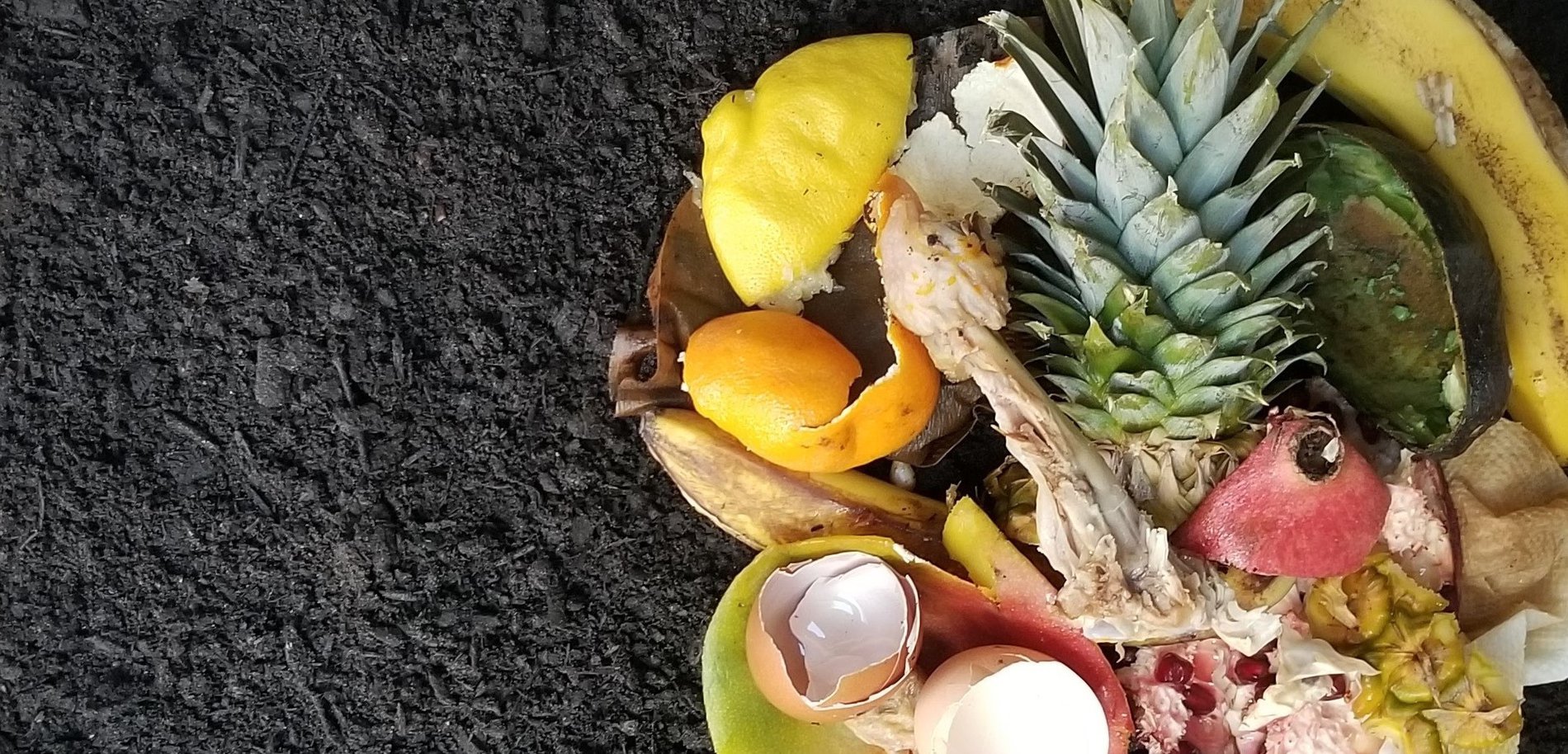 Frequently Asked Questions
FREQUENTLY ASKED QUESTIONS (FAQ)
GETTING SETUP / BIN QUESTIONS
How can I see if you service my home and the cost?
Enter your address into the green "Pricing" section of the residential pick up page.
Which pick-up frequency do I need?
We offer food scrap collection plans for weekly or every other week pick-up. Plans vary per town. Choose a frequency that will work for you based on the amount of food scraps you generate and the space you have for bin storage. If you choose a frequency that does not work for you, you can switch plans. Email reminders the night before your pick-up are available for weekly and every other week plans.
Practicing good bin maintenance can lessen the summer heat effects, such as rinsing the bin, storing food scraps in the freezer, keeping liquids out of the bin, sprinkling the bottom of the bin with baking soda, and other simple tricks. Learn more about bin maintenance.
Which curbside bin size should I choose?
Customers can choose between a 13 gallon bin (dimensions 13" w x 13" l x 27" h), with locking lid and wheels or a 4 gallon apartment bin (Dimensions: 10" w, 13.5" h) for curbside pickup. The bin can be kept inside or outside the house.
We recommend the 13 gallon bin as it holds more and is easier to spot on the side of the road. It can also more easily accommodate fluctuations in the amount of compostable waste you have. The 4 gallon works for people who do not have the space to accommodate a 13 gallon bin on their property or have a lot of stairs. If you are just not sure, you can start with the 4 gallon bin and then purchase a 2nd one or switch to the 13 gallon bin through your online account if you decide it is too small. The 4 gallon bin fits under most kitchen sinks so it can also work as a kitchen container or be reused more easily since we don't take bins back.
Do you sell kitchen countertop containers?
You may want to use a smaller kitchen container to empty into the larger bin. We do not sell any but there are many types to choose from and we offer some suggestions here.
What if I can't leave my bin curbside?
Curbside compost bins must be put on the curb like you would your regular trash can. They must be visible, not hidden behind other trash receptacles, trees, or snow banks. Bins not on the curb, for instance, left on a porch or next to the garage, will not be collected.
If you live in an apartment complex or condo and don't have a curb, you can pick another location that our truck can drive up to and locate easily. We advise that you check with your building facilities to make sure it is okay. Then, email us here to verify your location.
If you have a long driveway, we offer an extended service plan for an additional fee that will allow us to come down your driveway. Inquire here to find out more.
Is there a weight limit for my bin?
For 13 gallon bins, the max acceptable weight is 40 lbs. If your bin is continually heavier than 40 lbs we ask that you get a second bin subscription or switch to weekly pick up.
Can I put out two bins?
We offer a service plan for a second 13 gallon bin. Please contact us through the residential contact form to add this service to your account. For infrequent needs, consider ordering yard waste stickers and putting out a yard waste bag with your bin. This works great for parties with lots of soiled paper products.
COMPOSTABLE BIN LINERS
How can I order more compostable liners?
Compostable liners for your bin or countertop container are available for purchase in the shop section of your online account. They will be delivered during your next scheduled pickup when ordered by 3:00 PM the day before. Log in to access the Shop.
Do I have to use your compostable liners?
You do not have to use our liners. We accept liners that are certified compostable by Biodegradable Products Institute (BPI), Compost Manufacturing Alliance (CMA), and TUV. Some brands that have these certifications are BioBags, EcoSafe, Bag to Nature, UNNI, Biotuff, and Natur-Bag. The BPI or TUV logo will be on the packaging or check CMA's website for their list. They can often be found at Crosby's, Target, Whole Foods, or Amazon. These bags come in a variety of sizes but note that the ones we sell are the proper dimension for our bins. Doubled-up brown paper bags can also be used as a liner when the temperature is above freezing.
What are compostable bags?
Compostable bags are made of a corn polymer and have been tested to break down within a certain time frame at industrial compost facilities. Biodegradable bags are not the same as compostable ones.
Can I put my food in plastic bags and then put it in the organics cart?
No! Plastic bags are a contaminant. Your bin will not be emptied if contaminated with plastic.
COLLECTION QUESTIONS
What do I do if my scheduled pick-up was missed?
Log into your online account to check the status of your pickup. If we missed you, please complete the missed pickup form in your account so we can review your stop.
How do I get a replacement bin?
Customers own their bin and are responsible for purchasing a new Black Earth Compost bin in the event it becomes lost, stolen, or damaged. A replacement bin or clip can be purchased through the Shop in your customer account and it will be delivered during your next pickup. Log in to access the Shop.
What if I have more compost than will fit in my bin
We offer a service plan for a second 13 gallon bin. Please contact us through the residential contact form to add this service to your account. For infrequent needs, consider ordering yard waste stickers and putting out a yard waste bag with your bin. This works great for parties with lots of soiled paper products.
How can I minimize odors in my food waste collection container?
Taking a few extra steps to establishing a good system can help reduce flies and smells. Here are some suggestions: We highly recommend the use of a container liner, either a paper bag/newspaper or an approved compostable bag (biodegradable bags are not acceptable). Rinse your bin and countertop container with water after each use and flip it over to fully dry. Compost napkins, paper towels, and other soiled paper to absorb moisture. Avoid pouring liquid into the container and squeeze out wet items. Indoor kitchen containers with a carbon filter trap odor. In the heat of the summer freeze food waste before collection. Sprinkle bottom of container with baking soda (to absorb wetness & odor). Sprinkle bottom of container with white vinegar. Wrap meat and fish in newspaper or paper bags. Keep the bin out of the sun. Check out our bin maintenance tips for additional information.
Can I include yard waste and leaves in my barrel?
Most cities have a separate service that picks up leaves and yard waste. Please inquire with your city. If your city is unable to meet your needs we do offer yard waste collection. Purchase an orange sticker through your account store and slap it on a paper yard waste bag, fill it with yard debris (NO GRASS!), and place it next to your green bin on your regularly scheduled pickup. Acceptable material includes leaves, small plants, and sticks no greater than a half inch round. Grass is only accepted if you participate in an organic yard care program. Please keep yard bags dry until pickup day. Click here for more information about our sticker program.
How do I prevent compost from freezing to the bin in winter?
To prevent compost from freezing to your outdoor bin in winter you can line it with a compostable bag. Double bagged paper grocery bags work great as well. Feeling creative? Roll your compost like a burrito in a newspaper.
Can produce stickers be composted?
Produce stickers are not compostable and do not break down in the compost pile. Please remove stickers from produce before disposal. For a fun and creative way to remember to remove stickers check out our Produce Sticker Sheet Challange.
When do I receive my finished compost?
In April, you will receive a printable voucher in your online account for a cubic foot bag of compost, redeemable at participating garden centers. If you do not wish to receive compost we will donate your portion to Backyard Growers. Make sure the donate option is selected in your online account. Yearly vouchers expire on October 1st and can't be saved for the next year or traded in for credit. New customers as of January 15th, 2023 will receive a voucher the following year. (Excl. Ipswich, Manchester, and Watertown where compost is distributed through the city.)
MANAGING SERVICE PLAN
How do I change my billing cycle or service frequency?
Please contact us to switch your plan by completing this form or emailing service@blackearthcompost.com.
Can I transfer my plan to my new address?
Yes! We can transfer service within the same town or to another town we service. Once you know your move date, please complete our address change form through your online account. Log in, go to the Account & Billing drop down menu and select Change Service Address. If the service plans are different in your new town, we will transfer the remaining time on your current plan over to a new plan.
How do I cancel my compost pick-up subscription?
You can set your plan to cancel at any time through your online account. Log in, go to the Account & Billing drop-down menu, and select Cancel Service to get to the cancellation page.
We do not take your curbside bin back. It is yours to reuse, recycle, or hold onto if you plan to resume service in the future. Watertown residents moving out of Watertown, please leave the Watertown bin at the property for the next residents. If you had a Watertown bin delivered but never used it, you may bring it back to the Watertown DPW. This only applies to Watertown sealed bins that are new and unused.
ABOUT COMPOSTING
What are organics?
In the compost world, organics refers to materials that were once alive and will break down naturally to be turned into compost (nutrient-rich soil). This term is not to be confused with organic food that complies with organic methods of farming. Examples of organics that are accepted in the compost bin are listed on the "Composting Guide" page.
Why is composting better than putting food scraps in the garbage disposal?
A decrease in the use of garbage disposals results in water and electricity savings. Food scraps are organics, which increase Biochemical Oxygen Demand (BOD) at our wastewater treatment plant, adding to the cost of treating our wastewater. By removing these organics, the treatment plant can function more efficiently, saving daily cost of operation while also helping marine wildlife and habitat, thus improving the quality of our estuaries and waterways.
What's so great about compost?
By composting, you are turning what would otherwise be waste into a resource that can be used again. Not only is this resource valuable, but instrumental in securing a healthy local food system. When you compost with Black Earth Compost your efforts become part of a bigger, more resilient system. The finished compost is available for you to use and is used by local farms that grow food that is sold in grocery stores and restaurants, returning your nutrients to you in their most nourishing form. Not only is the big picture cool, but all the microbes, bacteria, and insects that make it possible are pretty cool too! The same genus of bacteria that inhabit hot springs and deep sea thermal vents are also found in the compost pile when it's at its hottest temperature.
Where will the collected food scraps be composted?
We compost at several locations that we manage or are in partnerships with that are permitted by the MASS Department of Environmental Protection or MASS Dept of Agriculture to accept food waste for composting. These locations include partnerships with cities, local farms, and private land.
Can my pet get sick from compost?
Always keep compost carts out of the reach of pets. As organic material decomposes, mold can grow. Some forms are toxic to pets.
Pricing
Enter Your Address for Residential Curbside Compost Pick-up.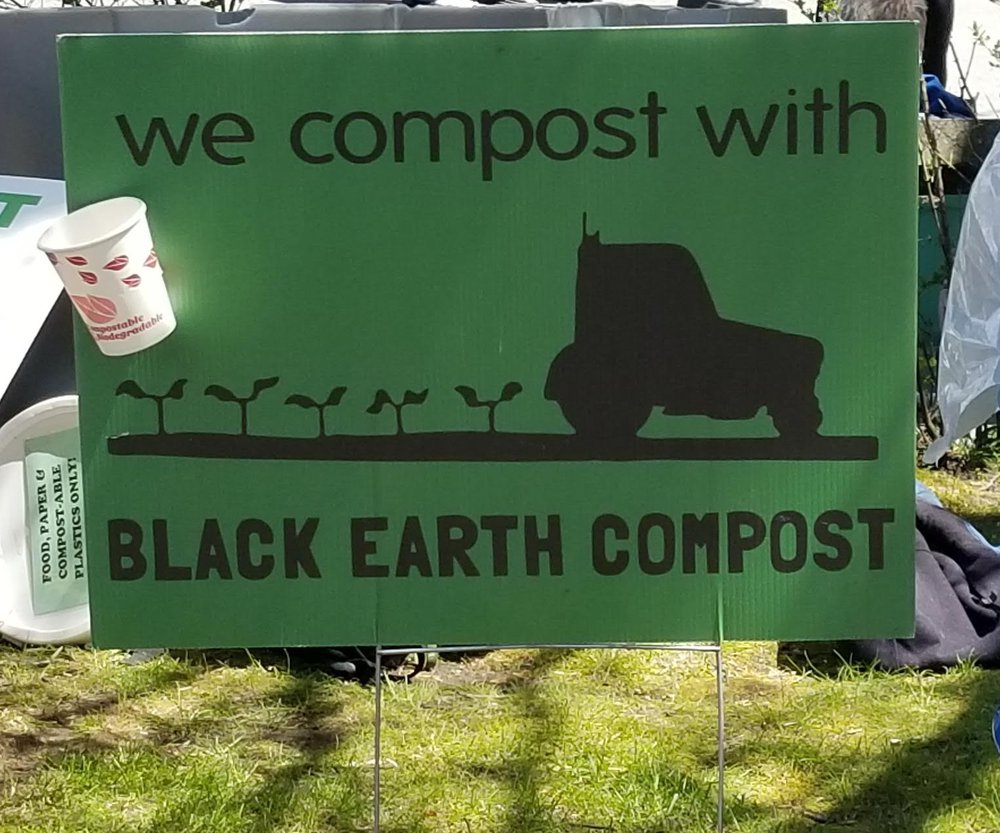 Spread The Word
The more people in your town sign up, the cheaper service becomes for all participants through our density discount program. Put up a yard sign, post a flyer, or work with a local community group. Custom flyers can be made on request.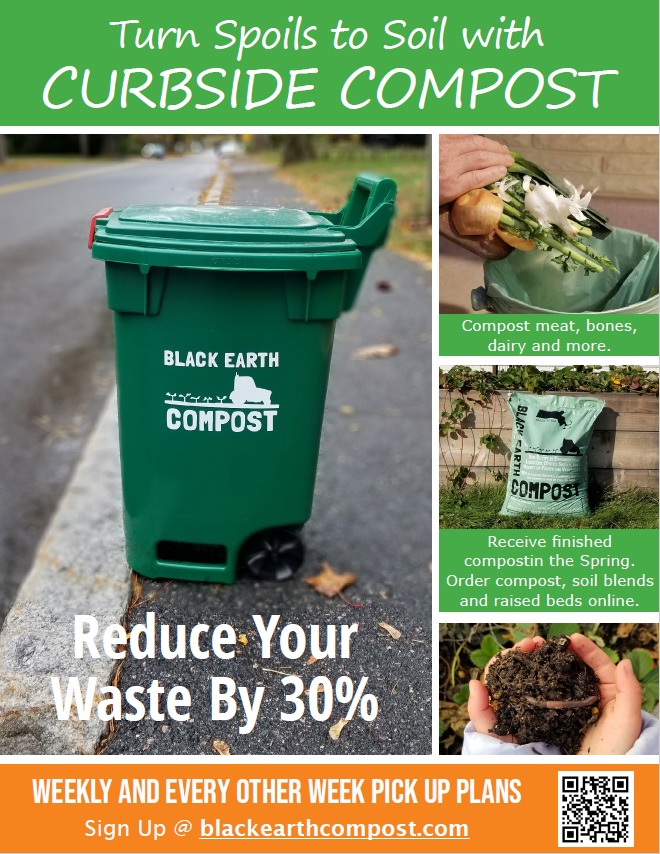 Share Curbside Service on Social Media: