Textile / Yard Waste / Event Sticker Collection
More than just food waste pickup. For just $7 have yard waste, textiles, or event waste picked up alongside your green bin.

Purchase a pack of Black Earth Compost Stickers (5 for $35) through your customer account and slap on a brown yard waste bag or white plastic textiles bag. See below for details.

Not available in Rhode Island or Cape Cod.
Stickers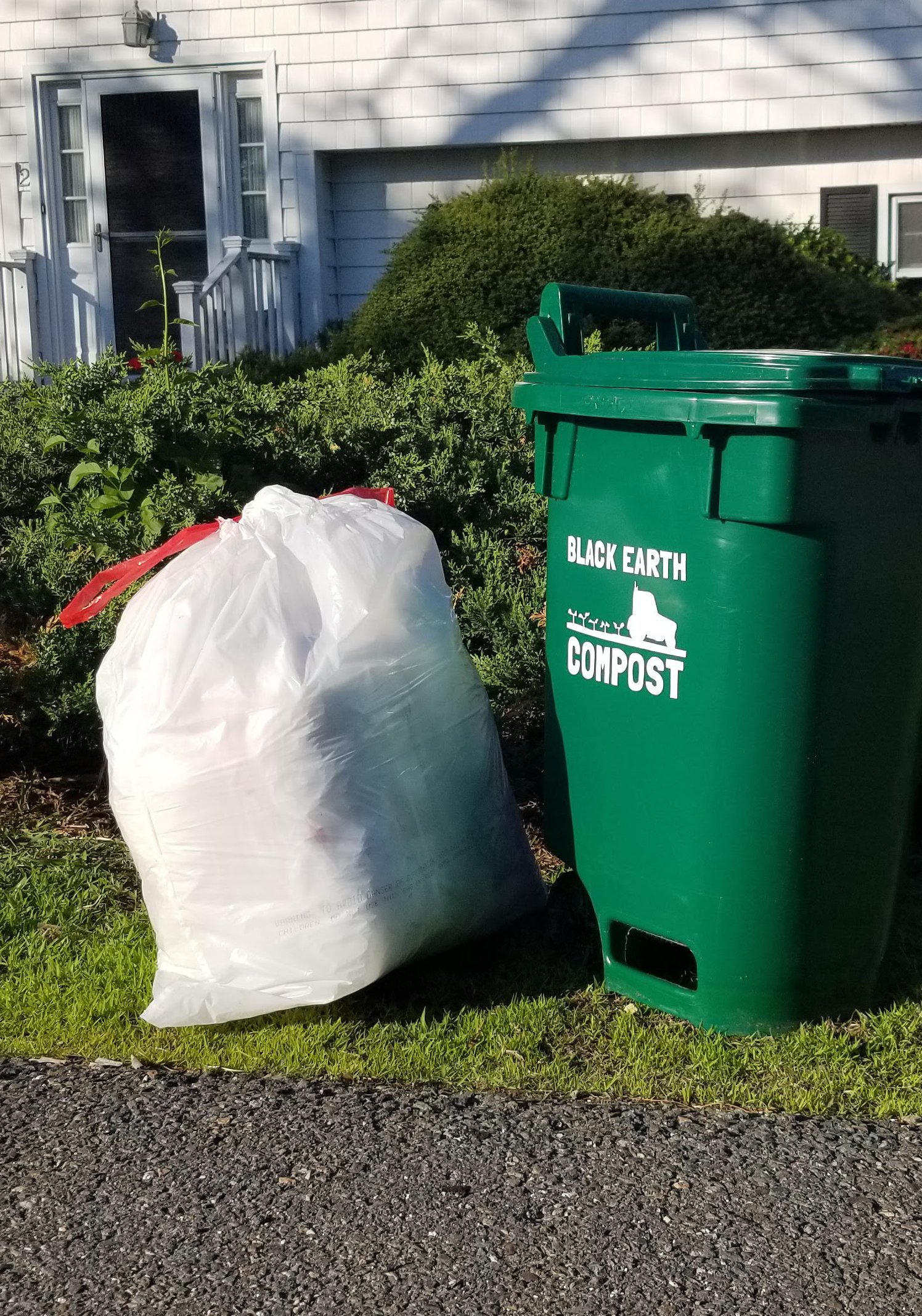 Textile Recycling
In coordination with your compost pick up, we will also pick up textiles. We participate in a textiles recycling program that sorts your unwanted textiles.
1. High quality goods are sent to thrifts stores
2. Lower quality goods are sent to developing nations
3. Lowest quality is shredded for industrial purposes
We accept:
All Clothing: including belts, hats, intact shoes, jackets, gloves, etc.
Any Fabric: like towels, curtains, linens, fabric scraps, etc.
Not Accepted:
Carpets/Rugs
Wet, moldy, or mil-dewy textiles
Comforters, pillows, or other inserts
Heavily worn shoes or stuffed animals
Just put out a white plastic drawstring bag with a BEC sticker filled with your unwanted textiles next to your compost bin during your regularly scheduled pick up. If your pick up falls on the same day as trash collection and there is a chance the textiles bag would be confused with your regular trash pick up, please place the bag away from the curb and leave a note on your compost bin notifying us of your textile bag.
Please limit to 3 bags per week and do not put bags out on rainy days. We will not accept these bags because the contents will get wet and become moldy or mil-dewy.

Stickers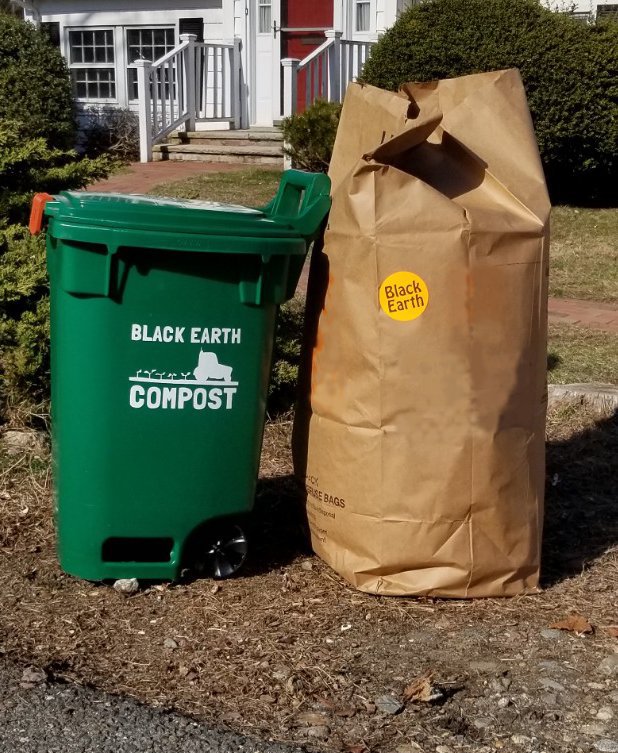 Yard Waste Pick Up
Accepted Material:
Leaves, weeds, small plants
sticks smaller than a half inch round, soiled paper products

Not Accepted:
NO GRASS! (unless you participate in a green lawn service), sticks greater than a half inch round
Place next to your green bin to be picked up during your regularly scheduled pick up.
Please keep yard bags dry until pickup day.
Due to space restrictions in the truck, please limit to 3 bags per week. Thank you!
Stickers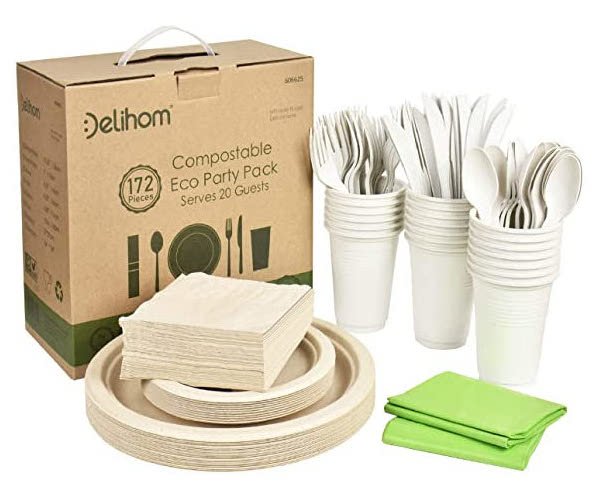 Zero Waste Event
Make it a zero waste party! Party waste adds up quickly, but the majority can be composted. Simply put your compostable plates, cups, and utensils along with other material accepted in your green food waste bin out in a brown yard waste bag with sticker on your regularly scheduled pick up.

Please make sure your plates and utensils are certified compostable. Check out our recommendations for certified compostable products for large and small parties on Amazon.

Download signs for your event.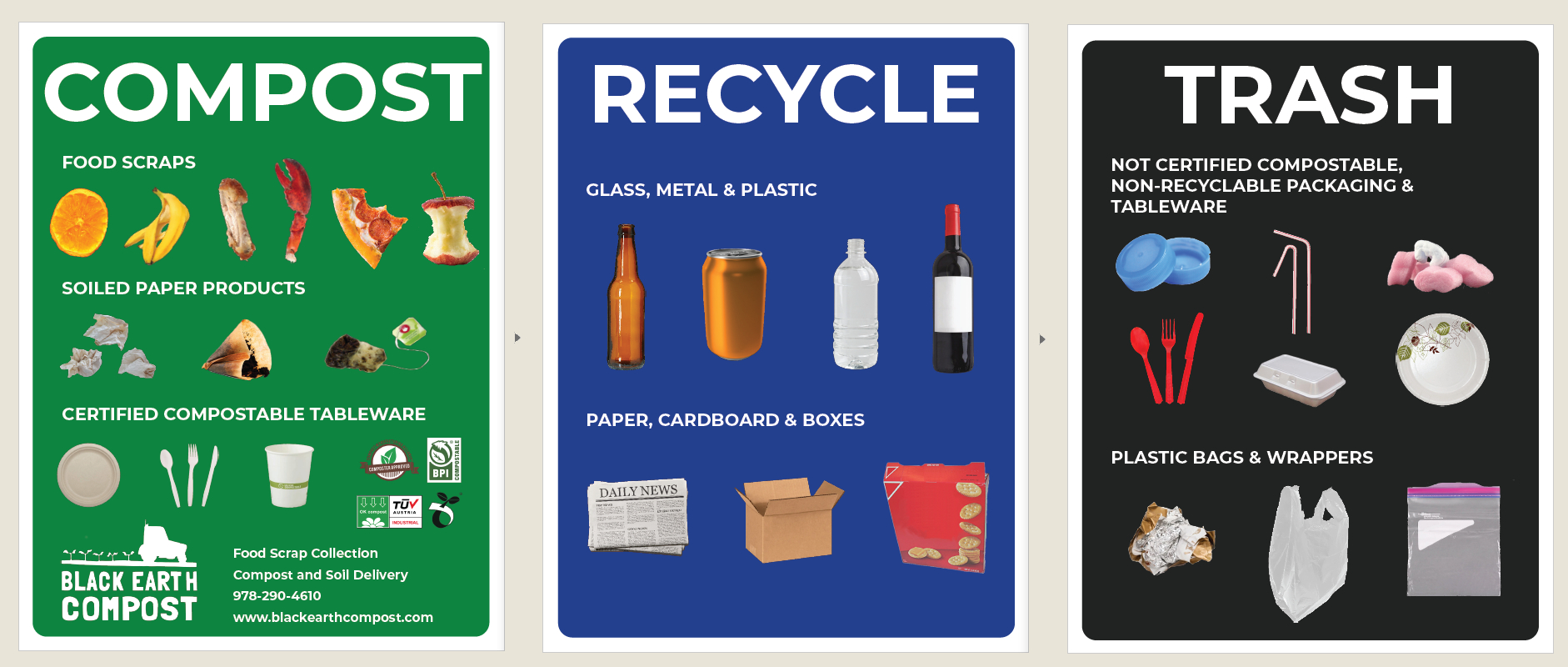 Stickers