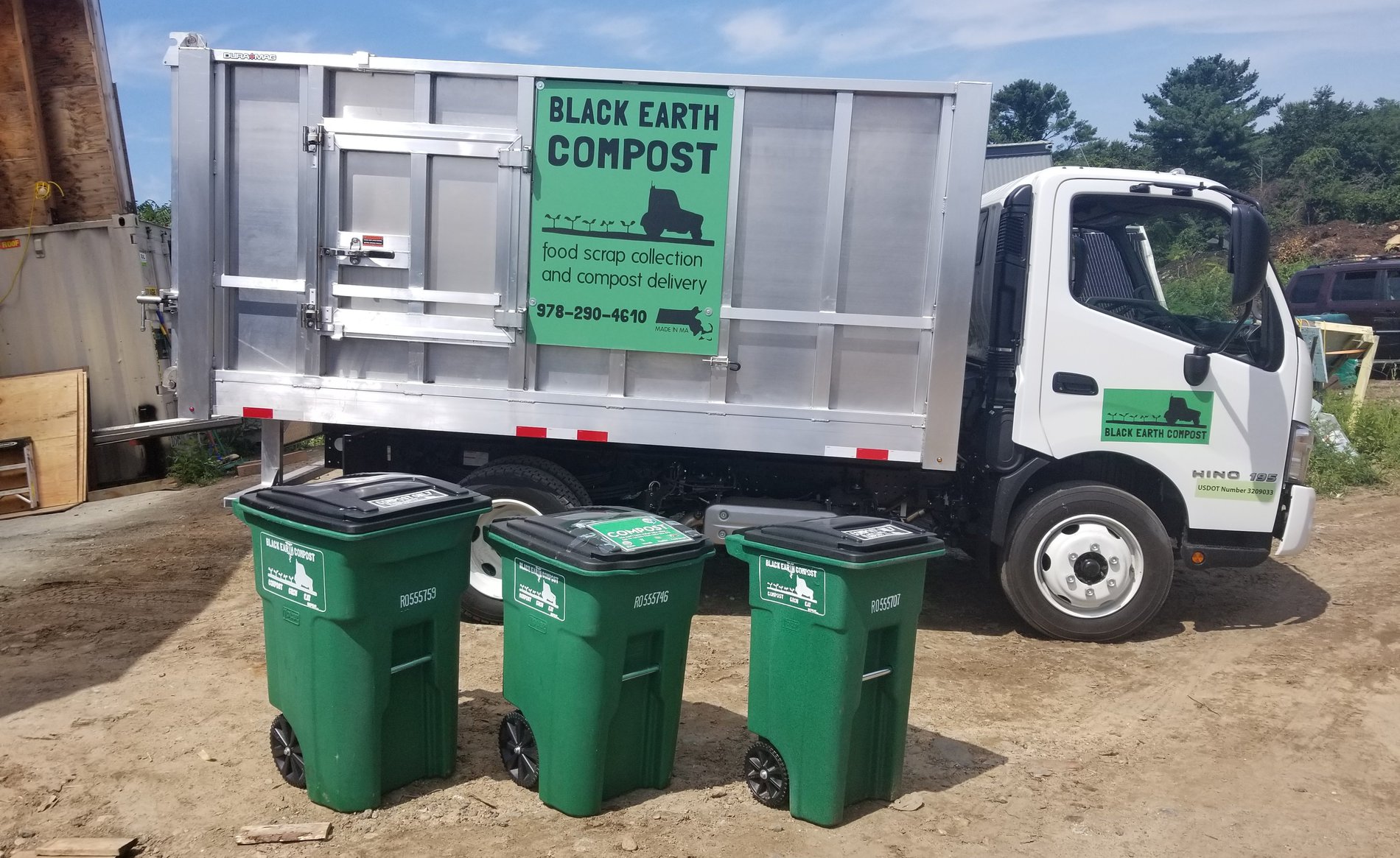 Food Scrap Collection for MA, RI, and NH
or call us at 978-290-4610, extension 2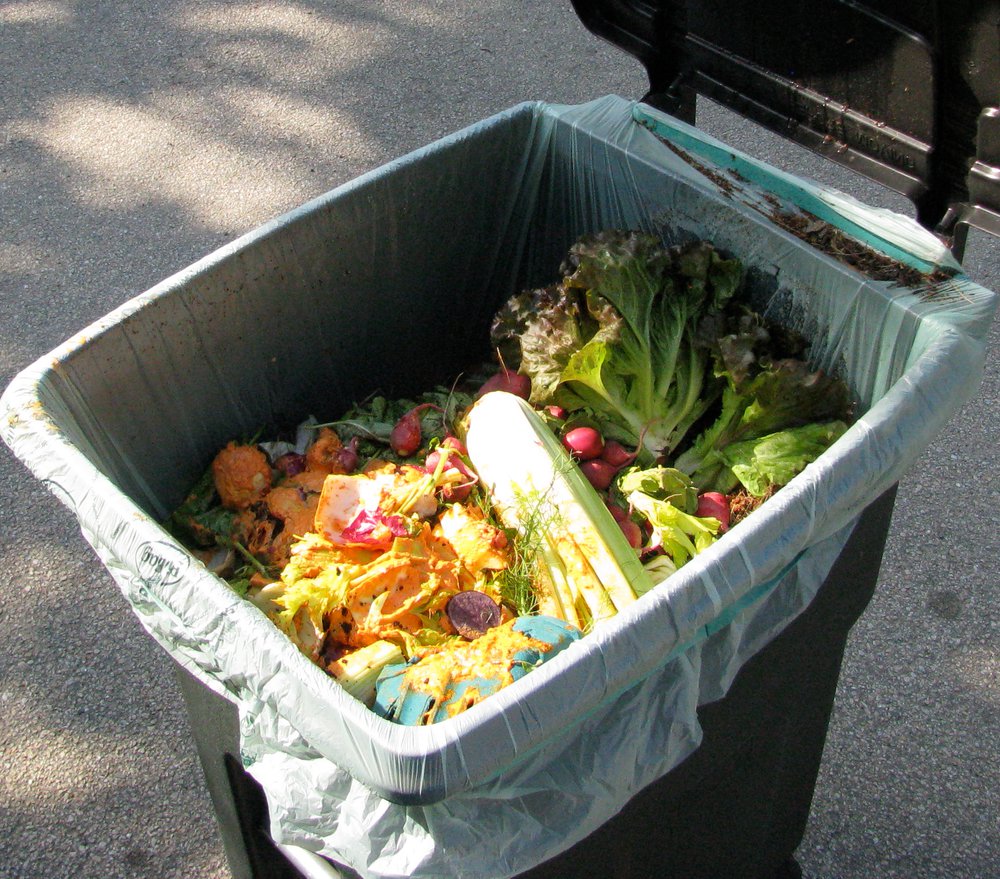 Start Diverting Your Food Scraps Today
We work with organizations across Massachusetts, Rhode Island, and New Hampshire to implement customized food scrap collection systems. We are an integrated company that does both the hauling and composting, enabling us to offer low prices.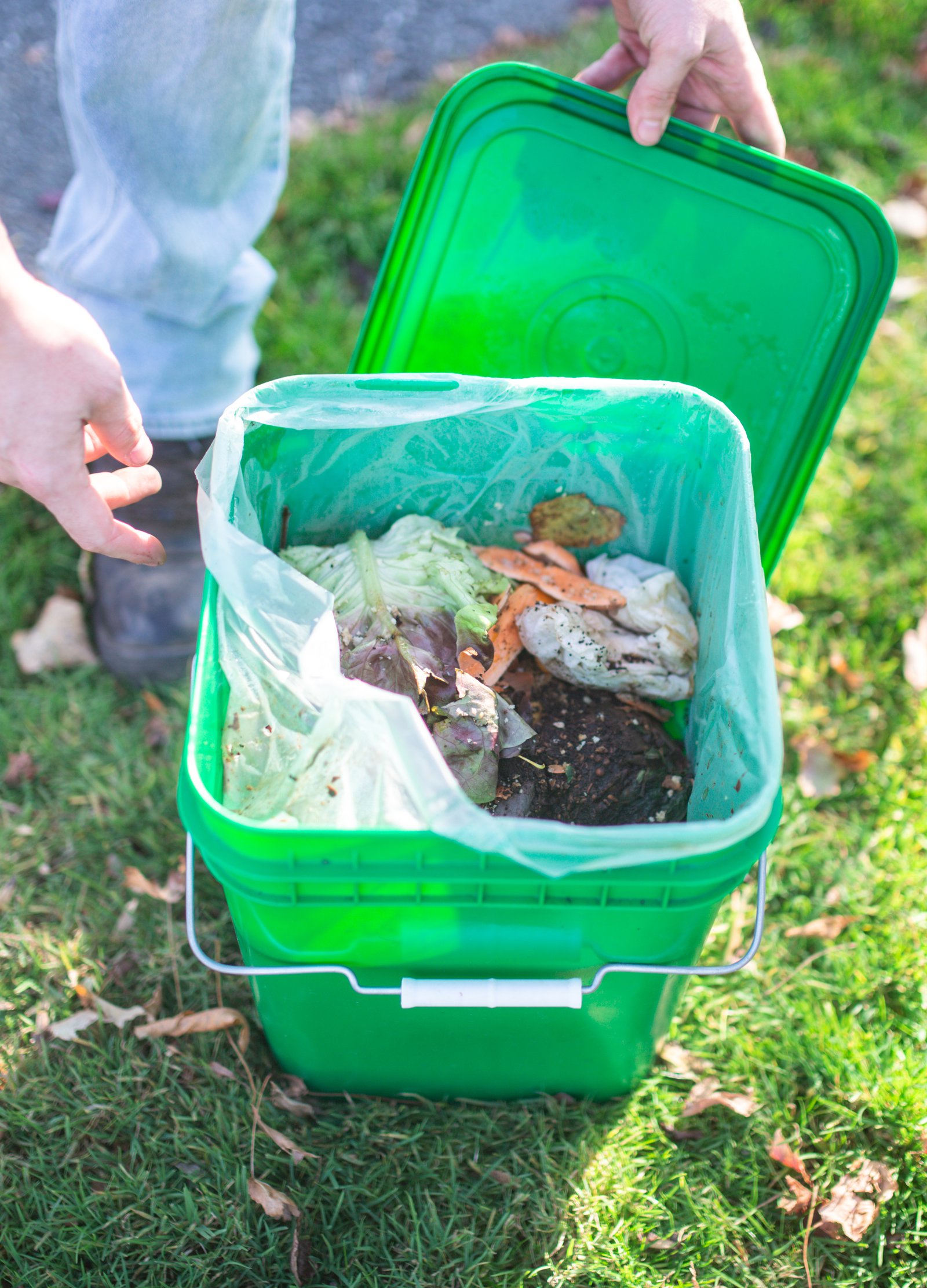 Compost can account for almost half of your waste!
Food Scraps
Dairy Products
Meats and Bones
Coffee Grounds, Filters and Tea bags
Seafood and Shells
Fruit and Vegetables
Soiled Paper Products
Certified Compostable Service Ware
BPI, CMA or OK Compost/TUV Certified Compostable Forks, Bowls, Plates, & Cups
*We DO NOT accept waxed cardboard, milk cartons, paper cups or similar items not certified compostable by BPI, CMA, or OK Compost.

We take contamination seriously. Bins will not be picked up if contamination is a problem. We can work together to adjust your composting system to help reduce contamination.
View, Download or Print the Detailed Compost Guide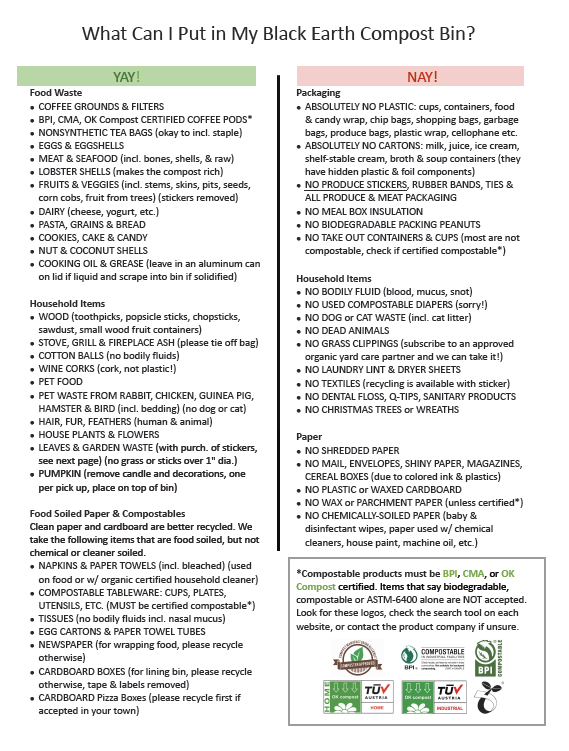 CUSTOMIZED SOLUTIONS
Pick-up available 1-7 days a week.
Various sizes of totes with compostable liners.

The compost totes are relined with a compostable bag on every stop.
We advertise your business composts to our residential collection customers in your town.
We service offices, restaurants, schools, colleges, hospitals, grocery stores, malls, hotels, bakeries, coffee shops, dog groomers, and more.
Request a quote online:
Satisfied Customers
Kay Materson, owner of Johnny's Luncheonette in Newton, explains how and why they compost.

Michael Mignosa Owner of Fruit Center Marketplace
"Composting is now a seamless part of our everyday routine. We separate out our organic waste, and Black Earth takes care of the rest. They are helpful and attentive to our questions and concerns and make the whole process of composting easy."
Our Customers Include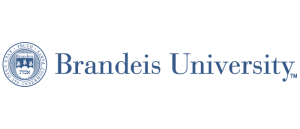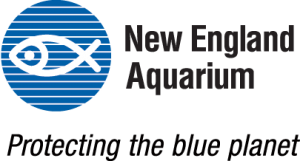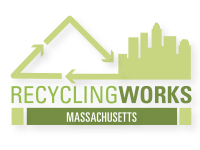 Free Assistance with Starting or Improving a Compost Program
Recycling Works is a free assistance program that helps businesses and institutions reduce and divert waste from disposal. They will walk you through the basic steps of starting a new recycling or composting program or improve on an existing program. Estimate the food waste you generate with their Food Waste Estimator Guide.
Call (888) 254-5525 or send an email to info@recyclingworksma.com.
Acceptable Compostable Material and Packaging
We only accept compostable packaging certified by a third party. We accept the following third party certifications:
Look for their logos on packaging or visit the BPI Approved Product Search Tool or CMA Approved Product Listing to find compostable cups, bowls, plates, trays, straws and more for your business. We can also work with your vendor to get approved products.
BPI Certified Products CMA Certified Products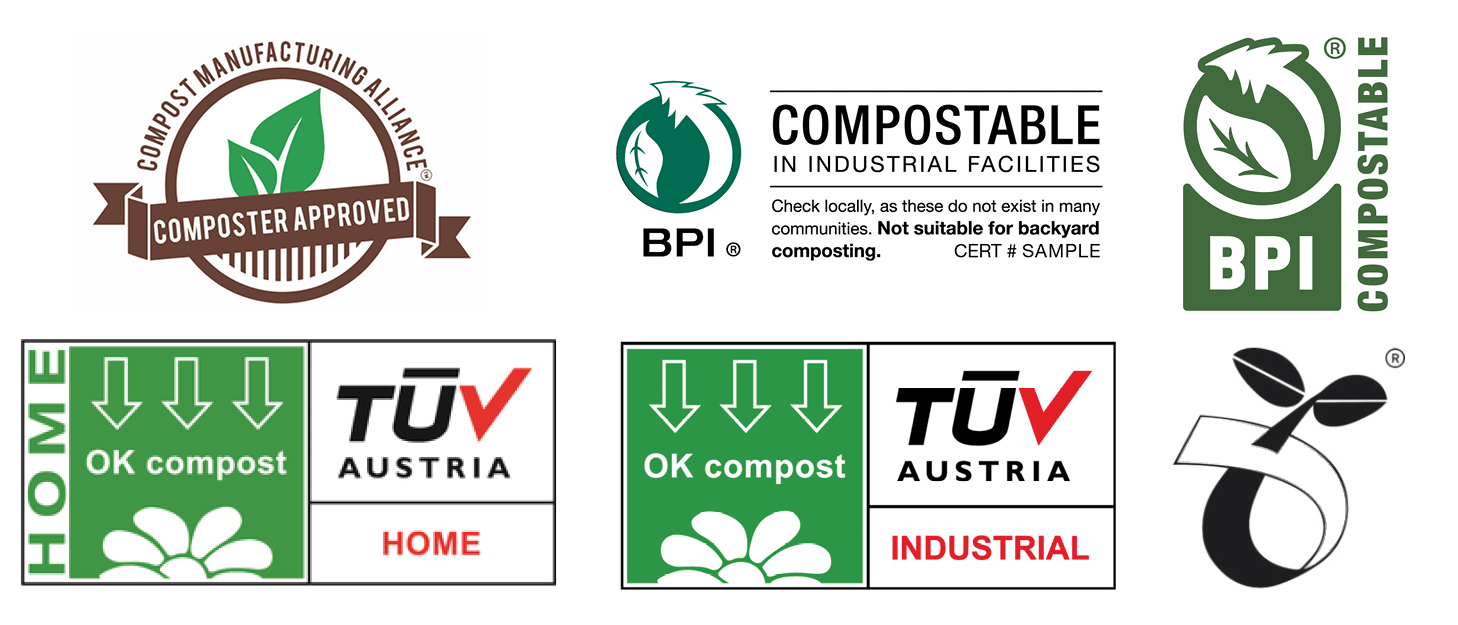 The words biodegradable, compostable or ASTM-6400 alone are not enough for us to accept a product. It needs to be third party certified to ensure it breaks down into acceptable non-toxic substrates in a timely manner.