Raised Beds Installed and Filled
Let us help you take the first step in establishing a flourishing garden bed.
Our sturdy bed frames combined with our soil blend is a gateway to get you gardening this spring 2020. Tested for nutrients, salts, heavy metals, herbicides, soil food web biology and plant vigor, our Raised Bed Soil is a 50/50 blend of our Black Earth Compost with a Sandy Loam that we special sourced so it comes from one location.
We have two options.. Installed at your home OR Kit delivered with soil.

Two foot tall walls for less bending over and bunny protection
Spruce wood, using 8 inch boards to reduce future bowing
Black Earth's high quality soil, special sourced and tested for nutrients, salts, herbicides, heavy metals, salts, soil food web biology and general vigor (see Soil page for more info).
Strength and Longevity - side boards are secured to internal 4x4 posts with pre drilled holes.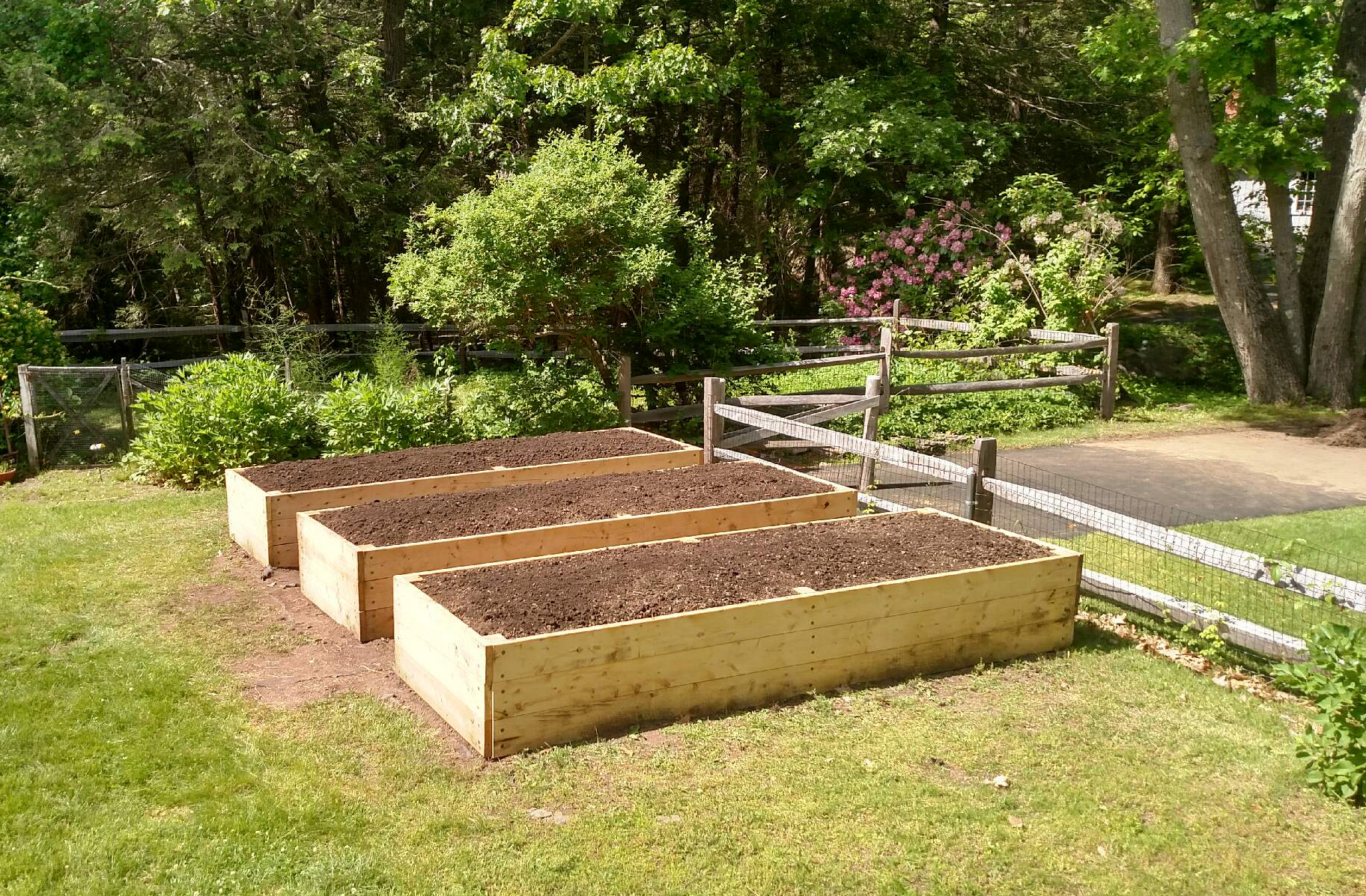 Example of three of our 4' x 12' beds.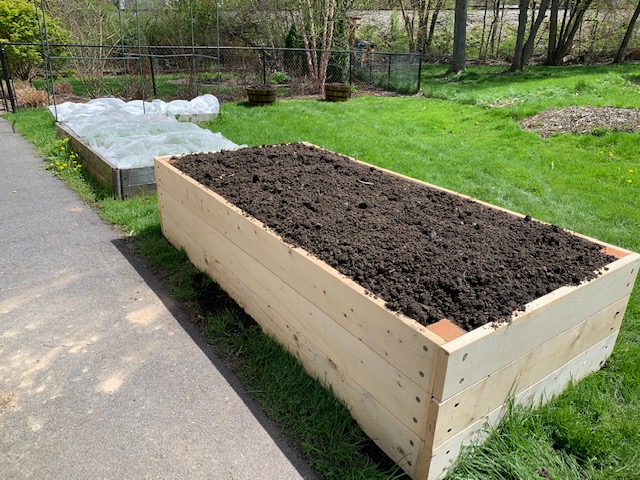 Example of our 4' x 8' bed.

---
Ordering Options
Size and Quantity: 4 ft x 8 ft and 4 ft x 12 ft. Discounts are available for multiple beds. $20 off each additional bed frame. Community discounts for 5, 10 or 50 beds available. A delivery charge may apply.
Kit or Installed: We install and fill the beds for towns in the Yellow Delivery zone (see map below). For everyone else or the DIYers in the Yellow zone, we offer the Kits. The kit takes 2 people and 1 sunny afternoon to complete (3-4 hours). 90% of this is just moving the soil to your new bed. The kit includes:
4 Walls with pre-drilled holes
Fasteners
Soil delivered to your driveway
Get a Garden, Give a Garden donation - Support a low- to moderate-income family or senior in growing food for themselves. Saves $50 on your own raised bed install or kit! This action helps vulnerable communities during the COVID-19 outbreak.

Soil Delivery Instructions - Tell us a marker that our driver can look for before they dump the soil at your property.
Vegetable Starts - We are delivering 4 packs of mixed vegetable starts grown at Cedar Rock Gardens by our friends right here in Gloucester, MA. These starts will be delivered with your bed. This is only for beds delivered starting the week of April 13th 2020.
Options for April:
1 - Mixed Kale 4 pack
2 - Swiss Chard 4 pack

Options for May:
TBD
Raised Bed Instructions (Install people only) - These directions help us understand what is involved to install the bed on your property.