Raised Beds Installed and Filled
Let us help you take the first step in establishing a flourishing garden bed. We assemble the bed, place in the location of your choice, fill with soil and will even plant starter vegetables.
Our beds contain:
Two foot tall walls for less bending over and bunny protection
Spruce wood, using 8 inch boards to reduce future bowing
Black Earth's high quality soil; sourced and tested for herbicides, heavy metals, salts, nutrients and biology.
Strength and longevity - side boards are secured to internal 4x4 posts with pre drilled holes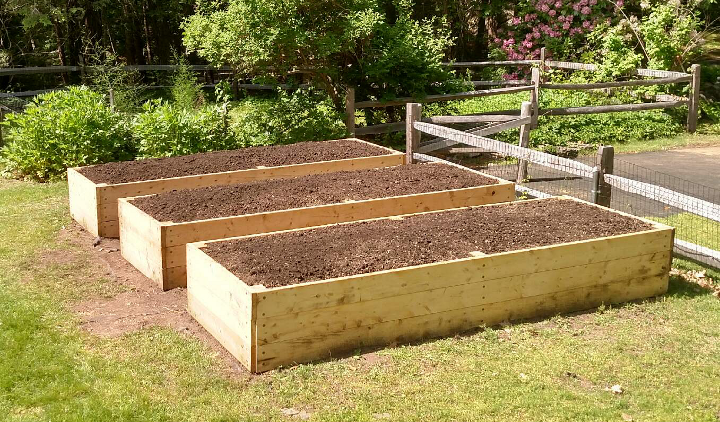 ---
Place an Order
We have two sizes available: 4 ft x 8 ft and 4 ft x 12 ft. Discounts are available for multiple beds. A delivery charge may apply. Price includes tax. We will contact you as soon as possible regarding your order details.