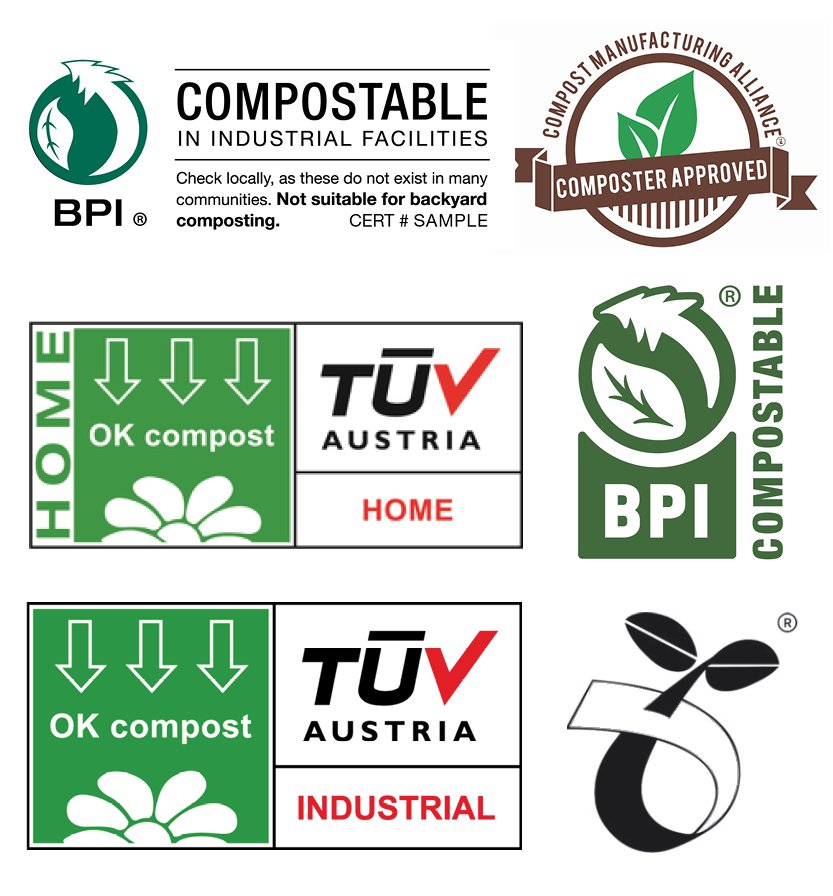 Acceptable Certifications
We accept the following third party certifications:
Look for their logos on packaging. If you are unsure about a product, each company has a look up tool on their website, linked above. If you still don't know, email the company that sells the product. They are more likely to know than us.

The words biodegradable, compostable or ASTM-6400 alone are not enough for us to accept a product. It needs to be third party certified to ensure it breaks down into acceptable non-toxic substrates.