Compostable Trays, Bowls, etc. for Schools
We only accept compostable service ware that is BPI, CMA, or OK Compost certified. The following companies offer certified compostable 5 compartment lunch trays that comply with these standards.
World Centric - Product TR-SC-UF
- Sells directly to schools through their website. They offer the trays at cost to schools, which is about 0.17 cents per tray.
Earth Maize - Product EM-5C-1T - These trays are available from the manufacturer at about 0.14 cents a tray wholesale.
Geotegrity - Product T009 - Offered through PYP distributor and possibly others. The wholesale cost per tray is about 0.07 cents, plus shipping from China.

There are more certified compostable options if you are willing to consider a compartmentalized round plate. Such as the ECO Products Vanguard 10 inch 3 compartment plate.
Please speak with your distributor about carrying one of these trays or plates with BPI, CMA, or OK Compost/TUV certification.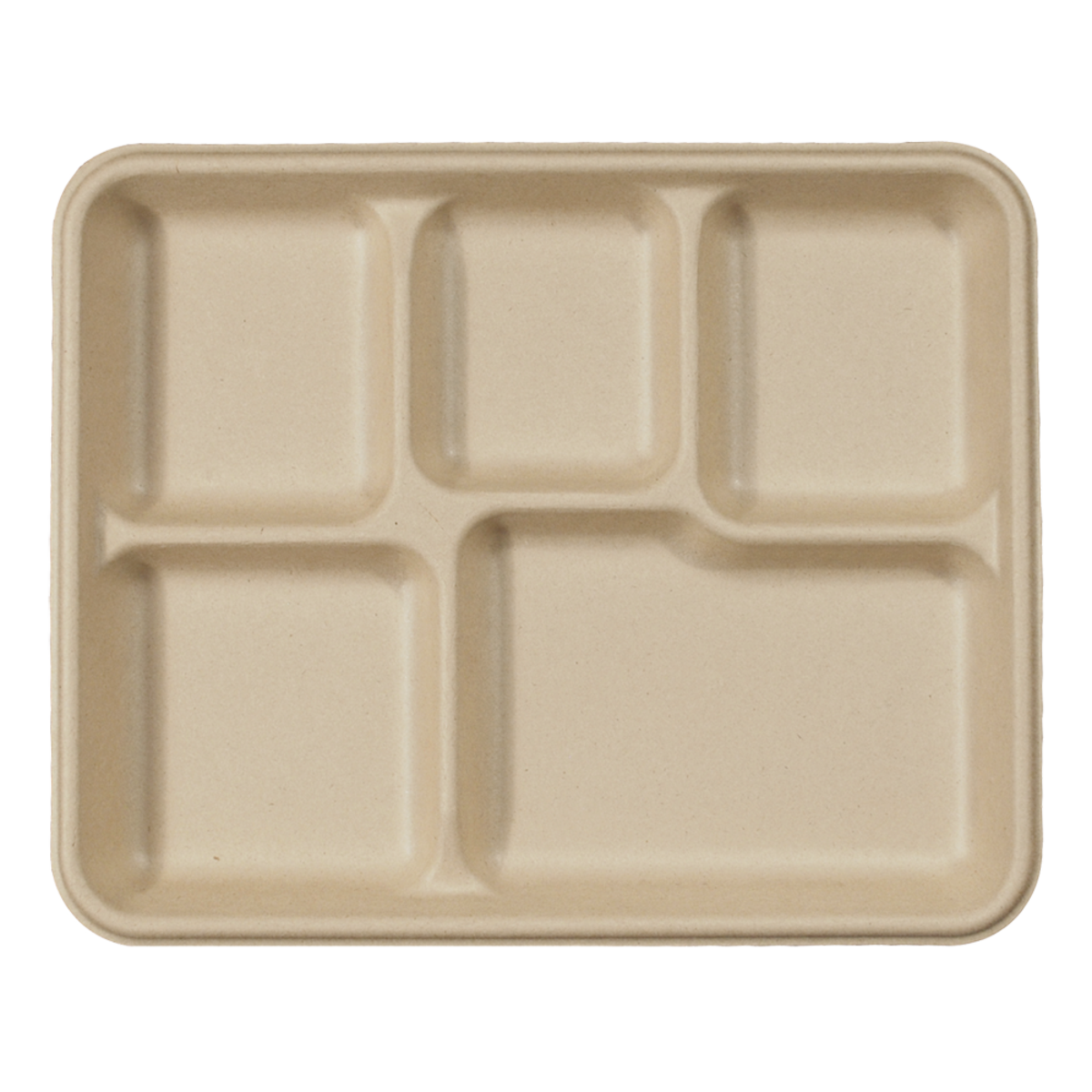 The following programs and grants may help pay for certified compostable trays:
One of these grants or programs may be a great project for a Green Team to increase a schools compostable waste. The Green Team website has several case studies related to the environmental benefits of reusable vs disposable service ware. Scroll to the end of this page to read the case studies.
If your school is considering implementing reusable service ware the MA Sustainable Materials Recovery Grant may be a funding option.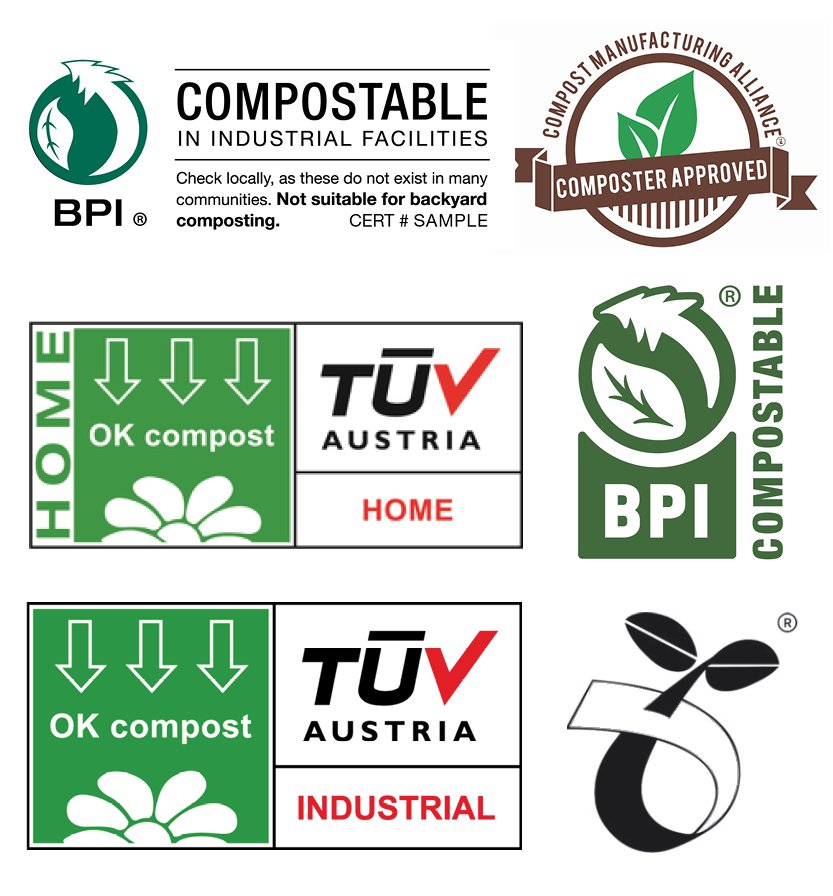 Acceptable Certifications
We accept the following third party certifications:
Look for their logos on packaging. If you are unsure about a product, each company has a look up tool on their website, linked above. If you still don't know, email the company that sells the product. They are more likely to know than us.

The words biodegradable, compostable or ASTM-6400 alone are not enough for us to accept a product. It needs to be third party certified to ensure it breaks down into acceptable non-toxic substrates.