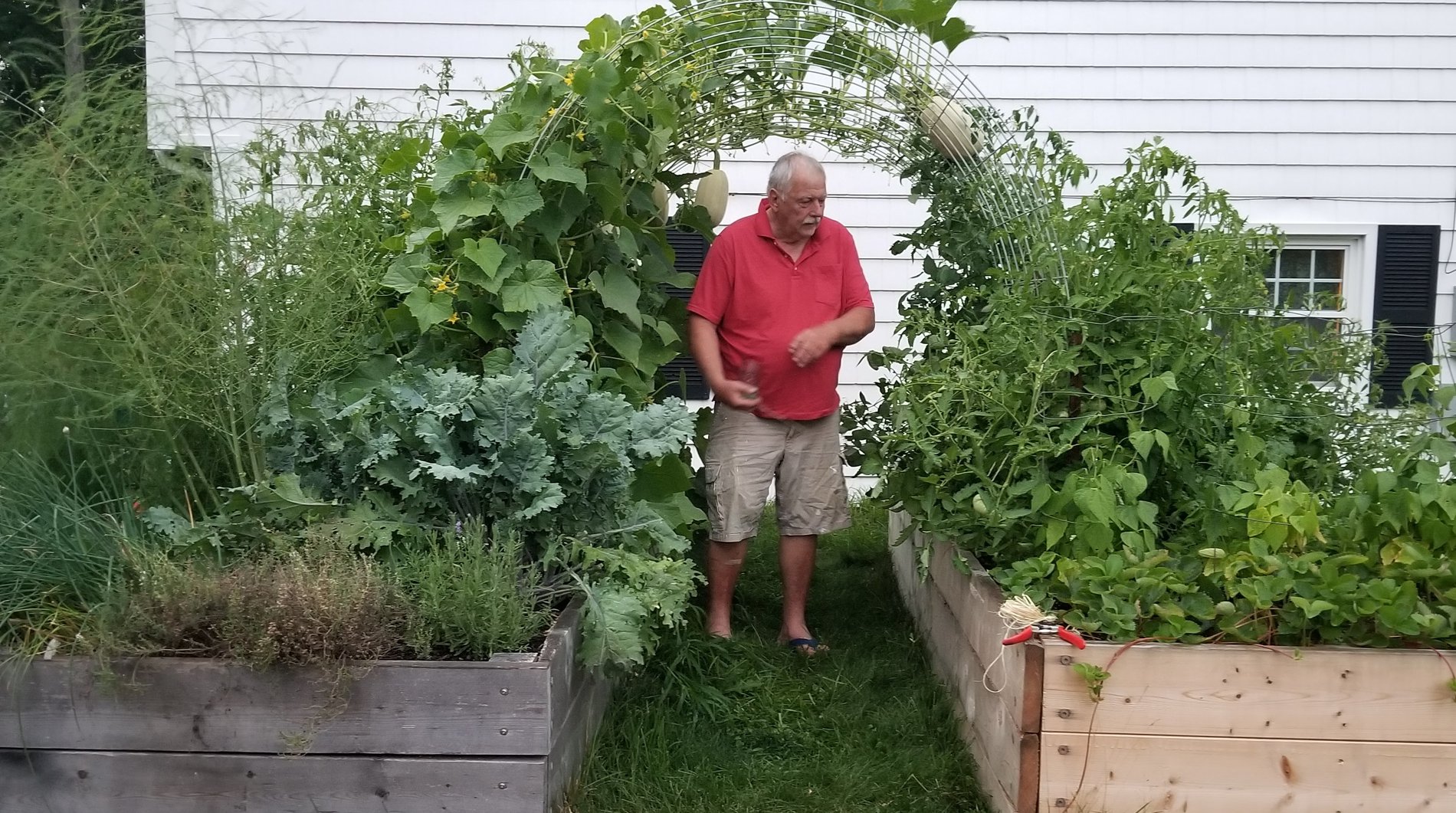 Compost Products
We make one of the best composts in Massachusetts, suitable for your family to grow their own vegetables. Our compost is rich because we utilize fruits, vegetables, fish, lobsters, coffee grounds and more as our nutrient source. To top it off, we lab test our compost frequently to ensure quality.
Using compost improves soil health by adding nutrients, enhancing microbial activity, and improving water retention. Create a solid foundation for growth all season long. Learn more about our compost quality.
Online Ordering and Delivery
Our compost, soil products and raised beds are available to order through our website and for delivery within Eastern, MA. Check out our delivery range. Schedule delivery up to 10 weeks in advance. Individual cubic foot bags are available at garden centers. Learn more about how to buy.

Make your 2022 delivery more efficient to gain savings...
Quantity Discounts - Reduce the per yard price by ordering more of one product or multiple products.
Compost Carpool - Share your compost carpool code with friends and neighbors and receive quantity discounts and split the delivery fee. Learn more here.

Pre-Order Compost for Carbon Drawdown- Pre-order a yard of fine screened compost now for delivery in October. Get lower per yard price, delivery fee and order minimums.
NEW Ways to Grow for 2022

All Raised Beds come with a seed packet for Cut-and-Come again salad greens.
Add on Veggie Starts grown by Cedar Rock Gardens in Gloucester to any Raised Bed, Soil or Compost delivery.
Automatic irrigation kit will keep your bed watered on your schedule.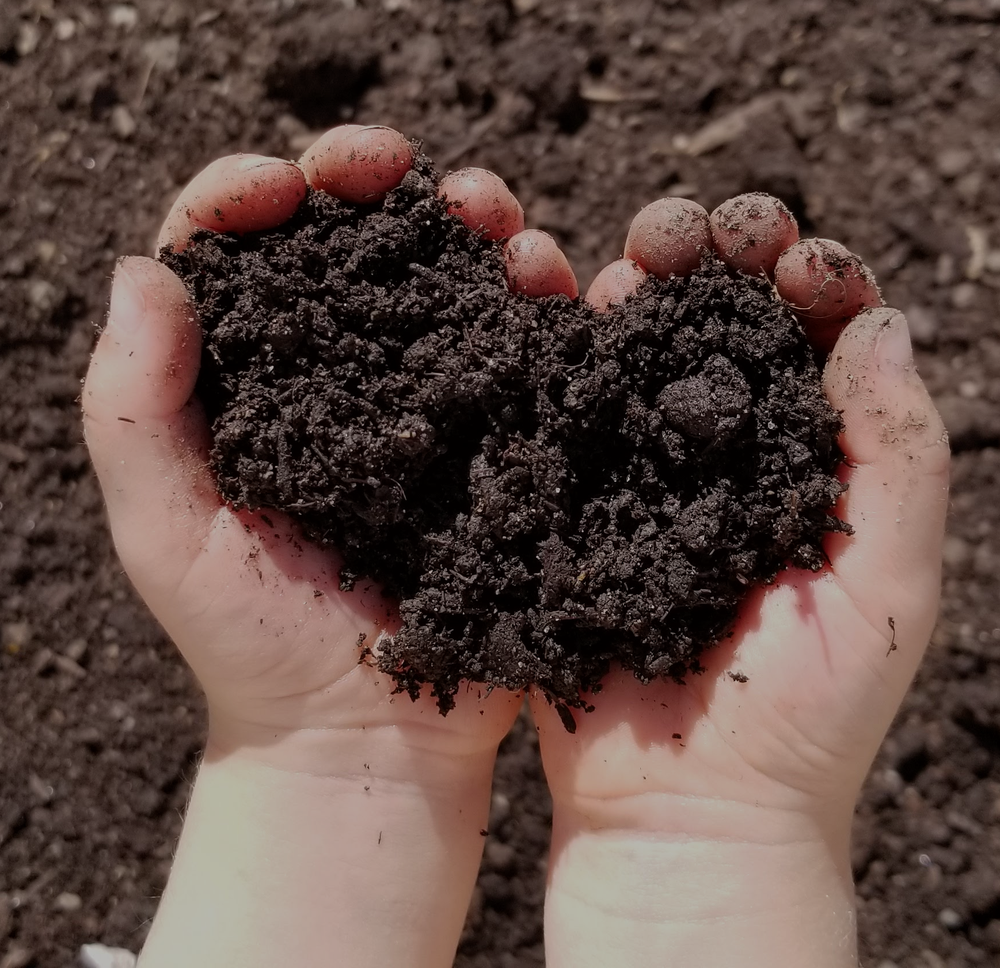 Compost
Our compost is made in small batches with integrity and commitment to community and nutrient balance. The final product is rich in humus, nurtures beneficial micro-organisms, is free of any viable weed seeds, and contains an abundance of immediate and slow release nutrients.
We test for salts, nutrients, heavy metals, herbicides, plant vigor and soil food web biology. More info and results here.
$90 to $60 per yard. Use Compost Carpool or Order-for-June to get a better price.
Order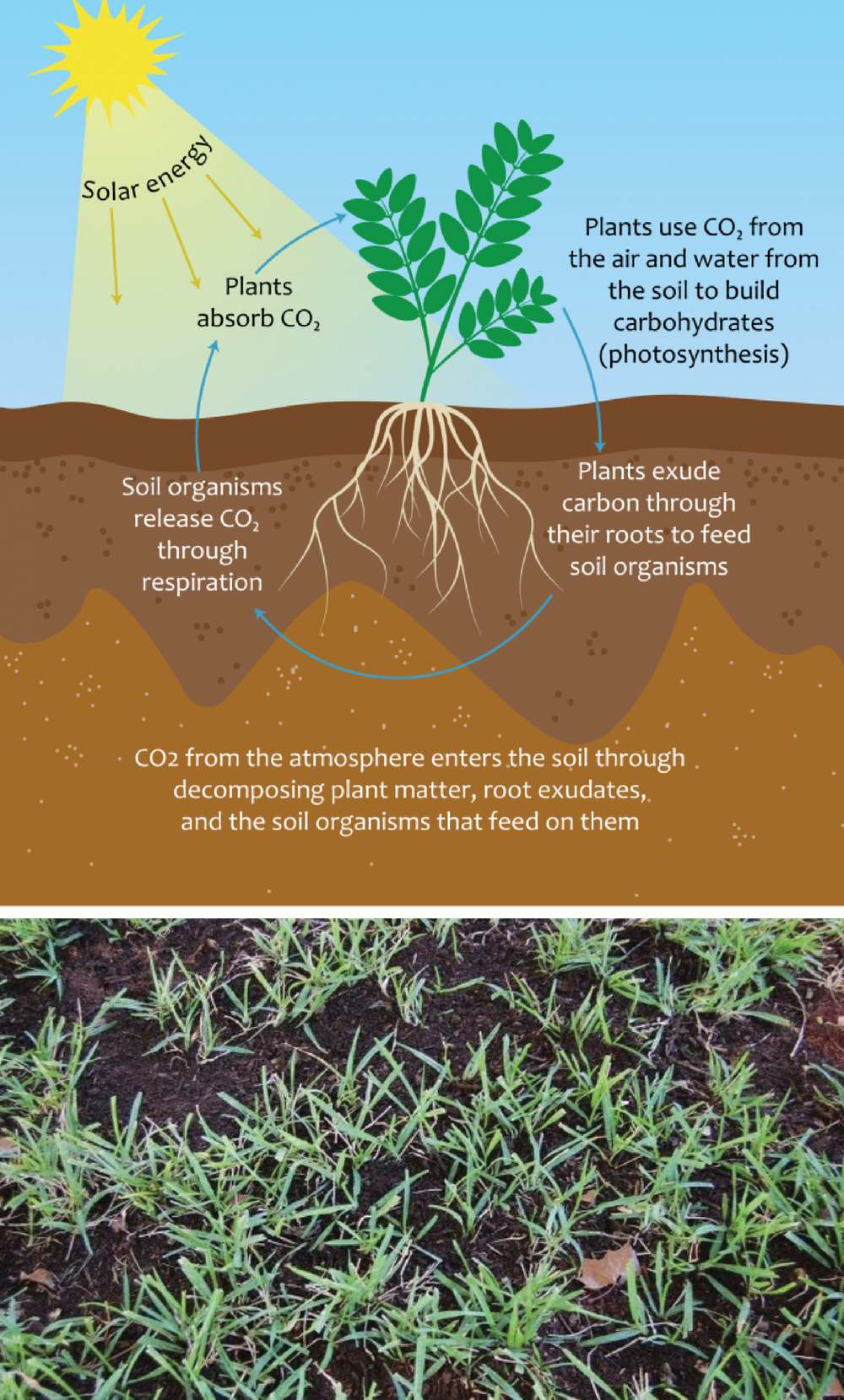 Compost for Carbon Drawdown
Available Fall 2022! Join us in maximizing the carbon drawdown capability of suburban homes in eastern MA! Adding compost to your soil literally feeds your soil. Well fed soil is a better habitat for your plants roots. Healthy plants draw down carbon (sugars) that feed your soil. This becomes a positive feedback loop. Compost is the medicine to kick start it! Adding compost to soil has been proven to improve carbon sequestration in soil. (Kerline, 2019)
Yard benefits
- Nourish your trees (healthy trees live longer!)
- Nourish your lawn (great time to seed also!)
- Less watering needed
This compost is finely screened to 1/2 inch so that it's easy to spread across your lawn, trees, or garden beds. Comes with instructions for you or your landscaper.
1 yard minimum order for free delivery the 1st and 2nd week of October, 2022 in select locations. Delivery fee applies in some towns.
Check out our Great Suburban Drawdown Challenge to learn more ways to drawdown carbon with your yard.

Order By the Yard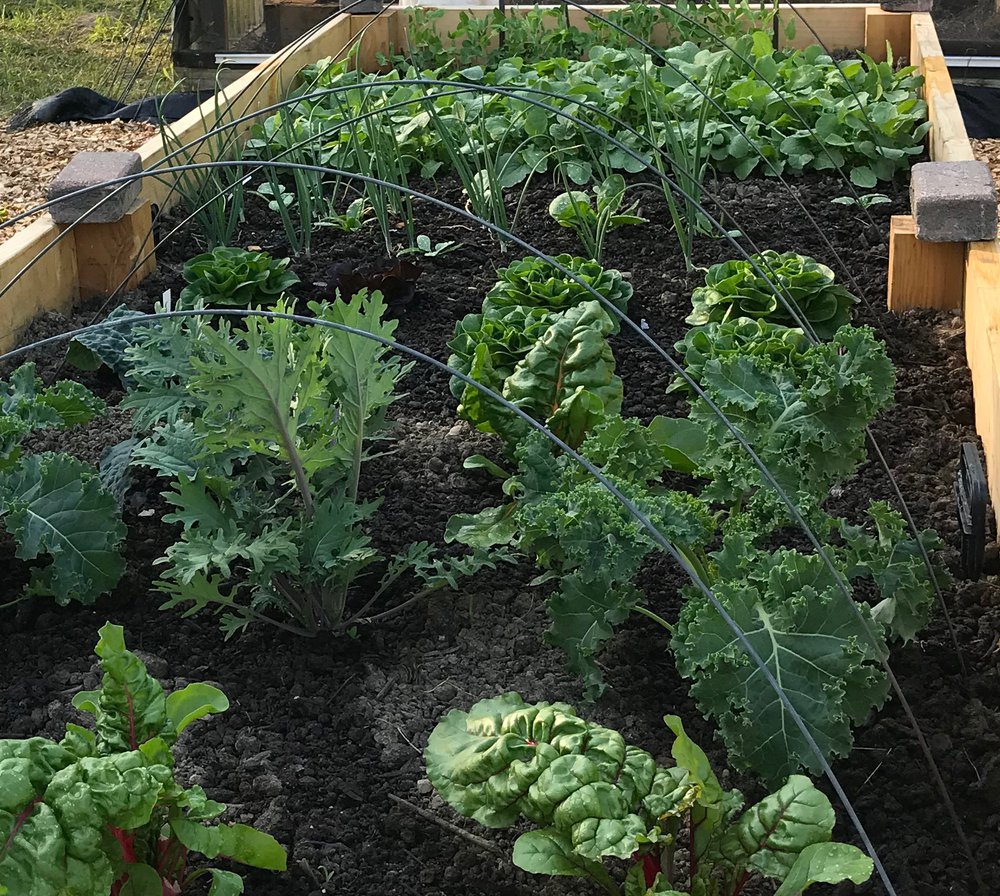 Raised Bed Soil Blend
A 50/50 blend of Compost and a Sandy Loam. Great for new raised beds, existing raised beds, and new garden beds.
We source the Sandy Loam from a single source to ensure consistency because we also test it for heavy metals and herbicides.
A Sandy Loam helps the soil drain and resist compacting.
These soils are made for growing food for your family, flowers, herbs, or new plantings both annual and perennial. You can use this soil wherever you need a rich planting medium.
We test for salts, nutrients, heavy metals, herbicides, plant vigor and soil food web biology. More info and results here.
$80 to $60 per yard. Use Compost Carpool or Order-for-June to get a better price (get a small raised bed with an Order-for-June of soil)

Order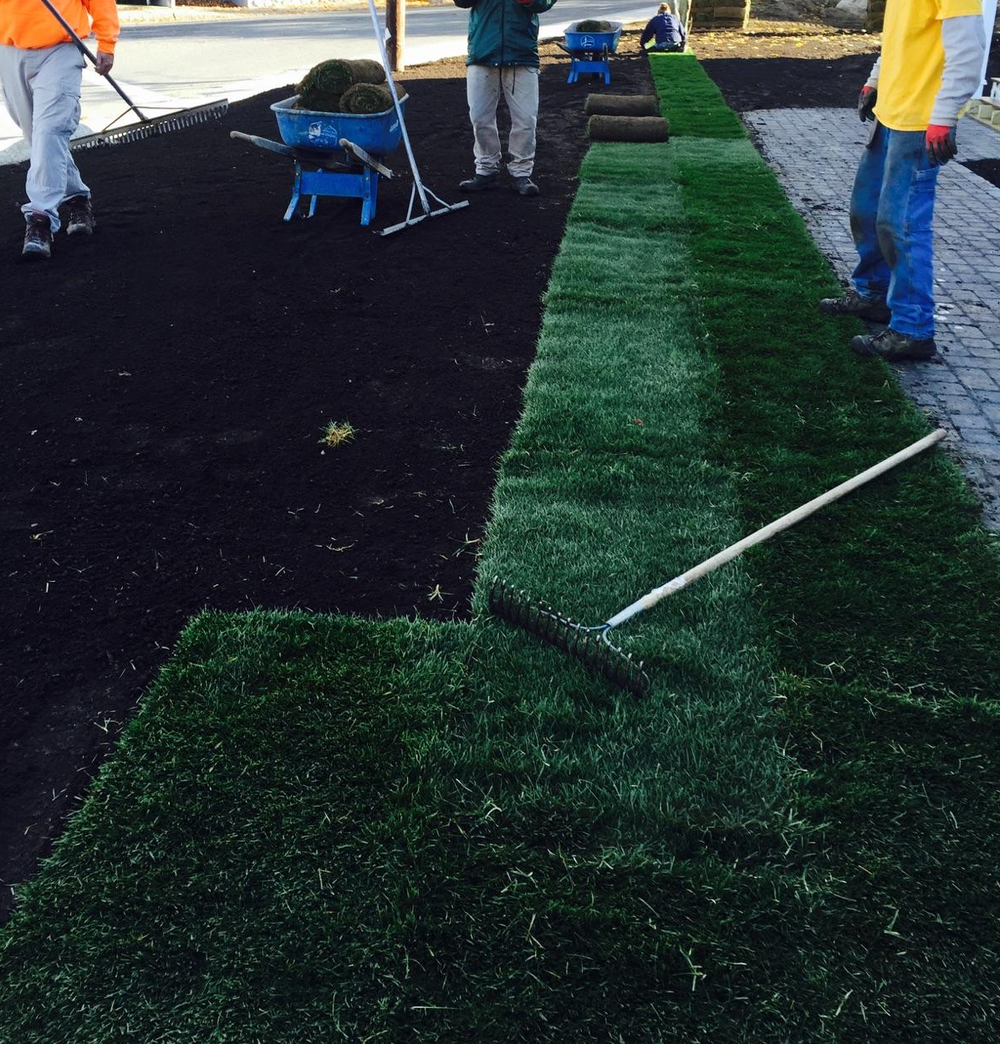 New Lawn Soil Blend
A 40/60 blend of Compost to Sandy Loam. It has slightly more sandy loam to provide drainage and structure so you can walk or drive on it if needed. Great for seeding grass, starting a new lawn, patching a lawn, and laying sod.
The Sandy Loam is from a single source to ensure quality and consistency, as we test it for heavy metals and herbicides.
Note: for patching or reseeding you can use this or the 100% compost.
We test for salts, nutrients, heavy metals, herbicides, plant vigor and soil food web biology. More info and results here.

$80 to $60 per yard. Use Compost Carpool or Order-for-June to get a better price (get a small raised bed with an Order-for-June of soil)
Order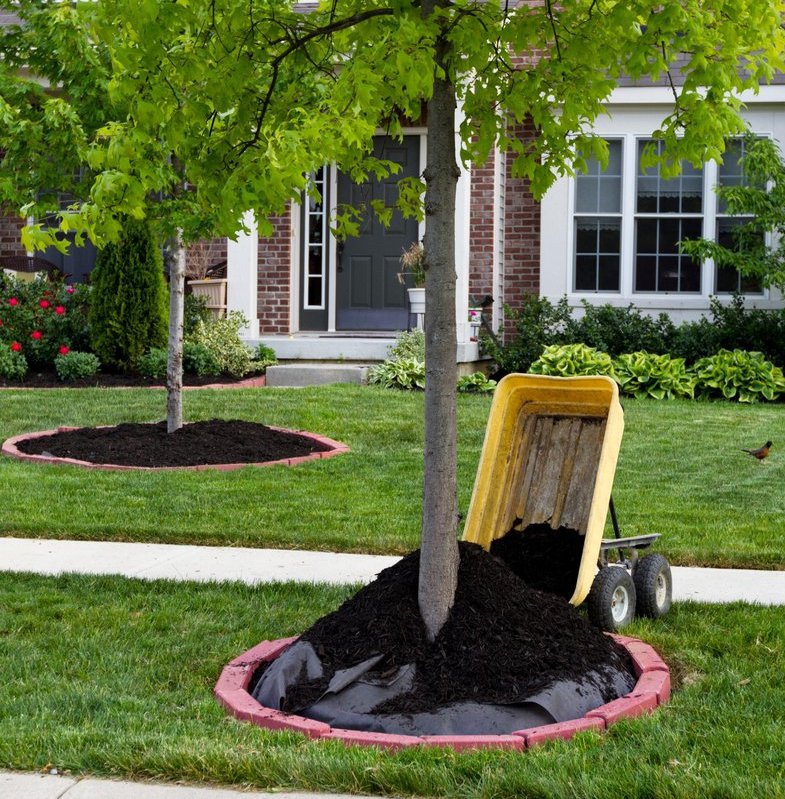 Leaf Mulch
Protect your plants with natures natural mulch. Leaf mulch is a great alternative to traditional bark/wood mulch. It breaks down quicker, turning into a leaf humus that will nourish the soil below.

Bark and wood mulch suppresses weeds by depleting the soil. This is useful in commercial landscaping applications where you don't want plants to grow.
Leaf Mulch will nourish the soil as it breaks down. However it needs to be put on thicker in order to suppress weeds. It is excellent for vegetable gardens, perennial gardens and deciduous trees.
Appearance: Brown, Uniform, Tasteful
Apply 3 inches thick. Easy to spread.
4 Yard Minimum.
$71 to $65 per yard
Order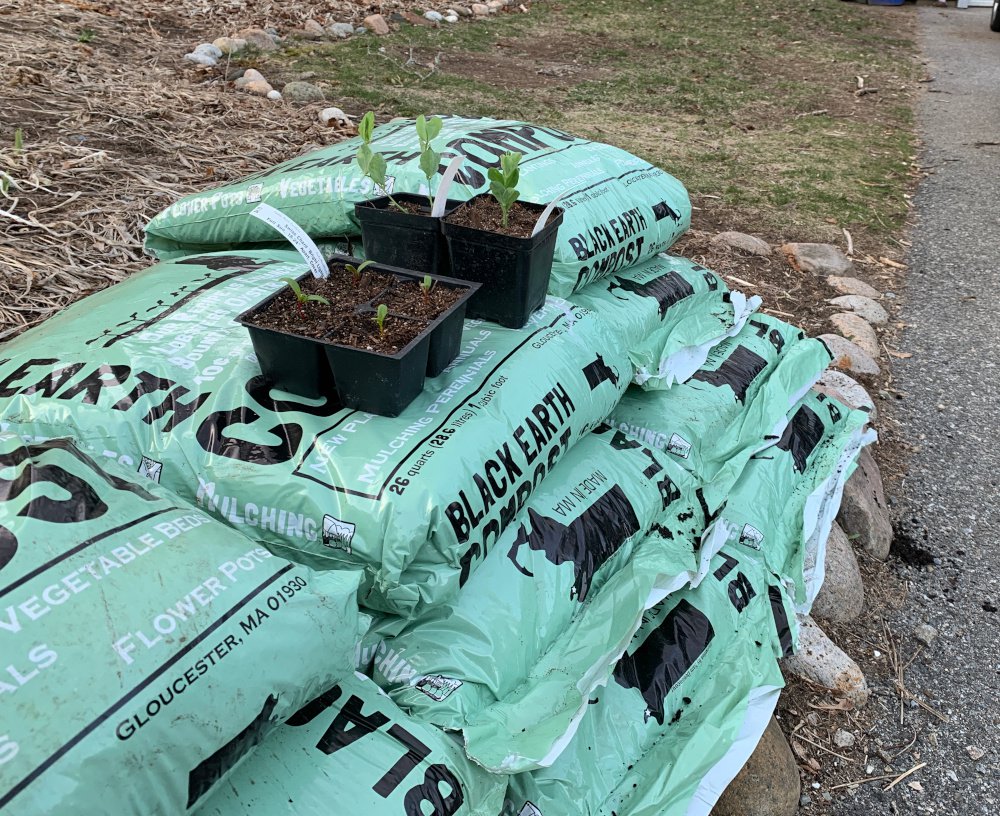 10+ Bags Delivered
No wheel barrel? No problem! Bags are a great option to easily move compost around your yard or share with friends. Residential collection customers can apply their voucher to their order.
We can deliver Veggie Starts at the same time.
Individual bags available at these garden centers.

$10.98 to $8.25 per bag (10 bag min).

Order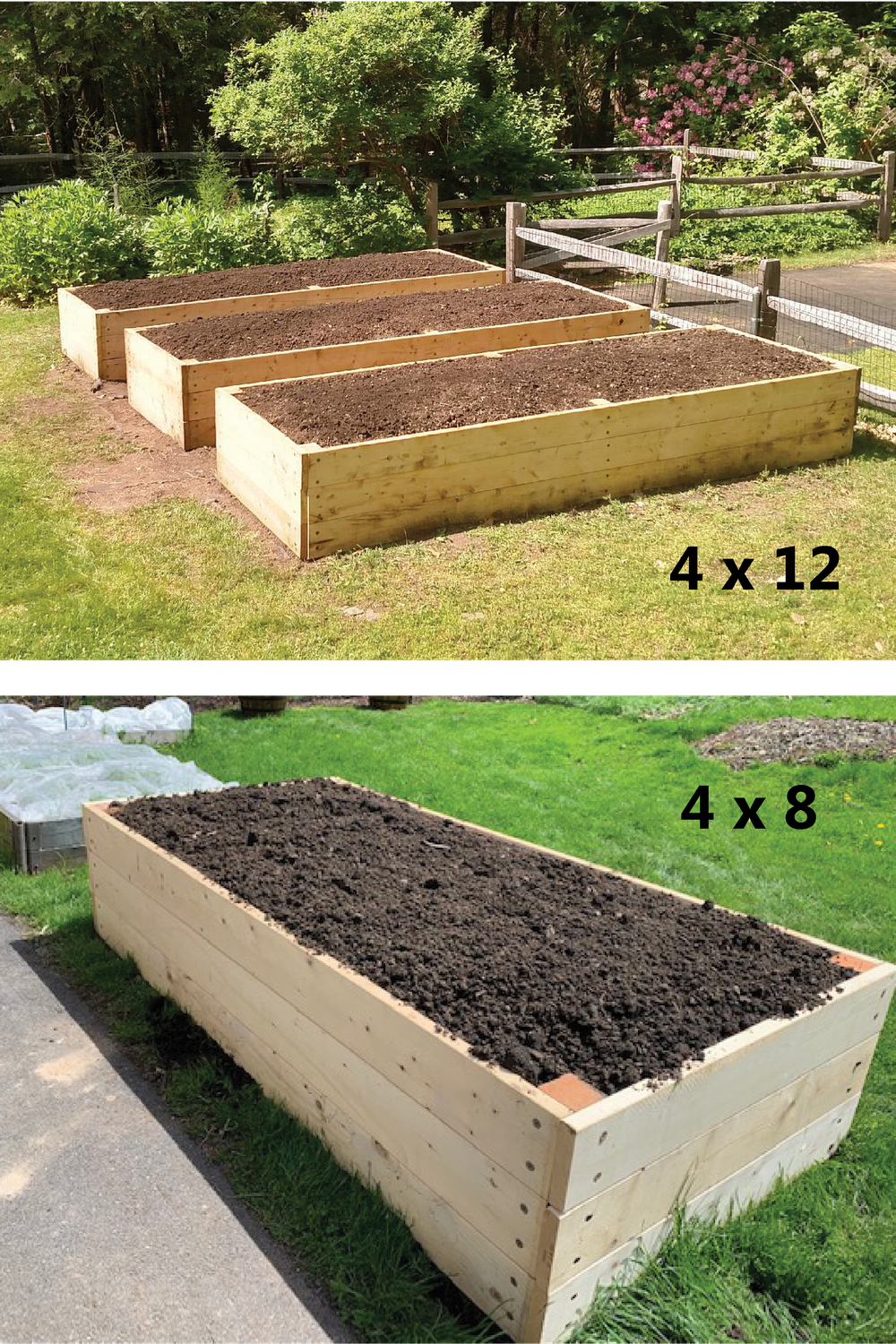 Raised Beds... Kits or Installed
Raised Beds delivered to your home.
Let us install them or assemble the kit and fill the bed yourself.
Our team will assemble your bed and fill them with our Raised Bed Soil. We can install our auto-watering kit as well. Kit comes with 4 walls, the screws and screw bit. Takes about 2 hours for 2 people to assemble and fill.
Large Beds [4 ft. x 12 ft.]
Small Beds [4 ft. x 8 ft.]
22 inch tall walls for less bending over, bunny protection and deep root space for vegetables.
Smart Design protects the fasteners from the soil making Cedar an unnecessary expense.
Spruce/Pine/Fir wood, using 8 inch boards to reduce future bowing.
Strength and Longevity - boards are secured to 4x4 posts
Community discounts for 5, 10 or 50 beds available
Add Black Earth's Raised Bed Blend - 50/50 Compost/Loam, tested for Salts, Nutrients, Heavy Metals, Herbicides, Soil Food Web Biology and Plant Vigor.
Installation only available as an add on in select locations
Custom sized beds available!
Order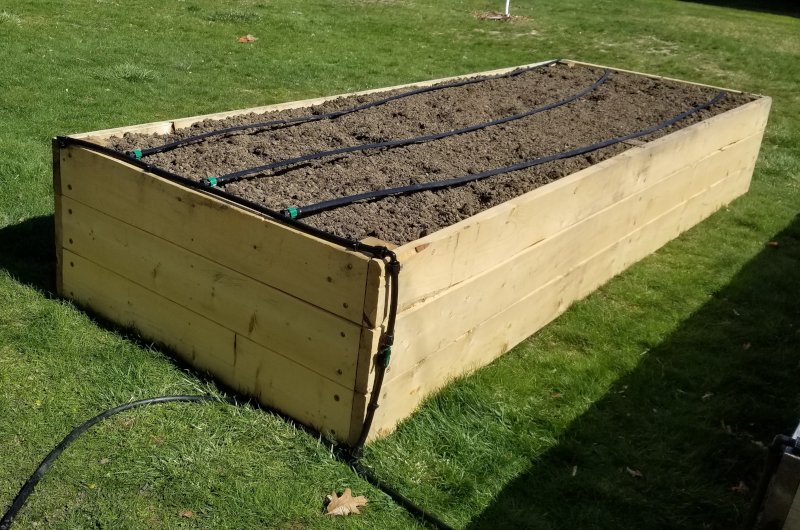 Automatic Watering System
Save time and keep your plants quenched. Designed to fit our small and large raised beds. No tool install! Requires connection to your home's outdoor spigot.
Timer will be pre-set to only water your plants in the morning before the sun heats up your hose. Also, best practice is to put the hose connecting between your faucet and bed in the shade. However, watering in the morning will keep the water cool.
Kit Includes:
Melnor automatic watering timer
Backflow preventer
Water filter
Pressure regulator
Drip line to regulate water release in your bed.
Poly tubing 100ft to get from your spigot to the bed.
Order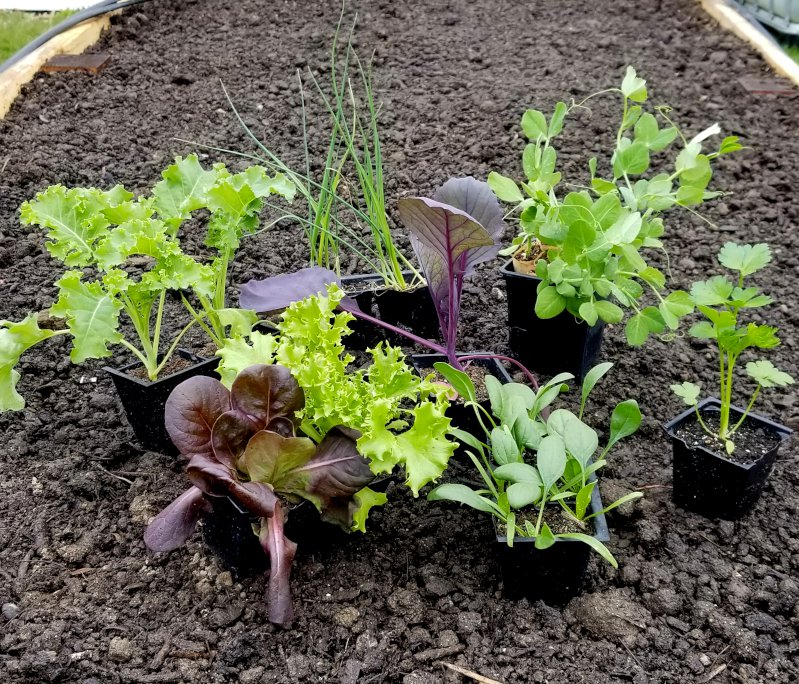 Vegetable Starts
A curated collection of vegetable starts that thrive in the Spring weather. Includes: 2 kale, 2 Lettuce, 2 spinach, 2 onion, 1 parsley, 1 cilantro, 1 bok choy, and 1 cabbage.
Our goal with this pack is to get gardeners exposed to plants with particular benefits.

- Continuous Producers: Summer nights you can walk to your garden to harvest greens for dinner.
- Nutritious: We included herbs in the pack because many are high in micro-nutrients (think parsley and zinc), especially when they are actually grown in a nutrient rich soil.
- Climate Change: Growing greens in your garden has a larger effect on reducing carbon emissions than other vegetables because of the short shelf life and refrigeration required for grocery store greens.
Plants are grown by Cedar Rock Garden in Gloucester, MA. Watch this video from Cedar Rock Garden describing the plants and how to plant them.
Available starting April 10th, 2022. You can add the veggies to orders of Compost, Soils, Raised Beds, or 10+ Bags.

Add on to Order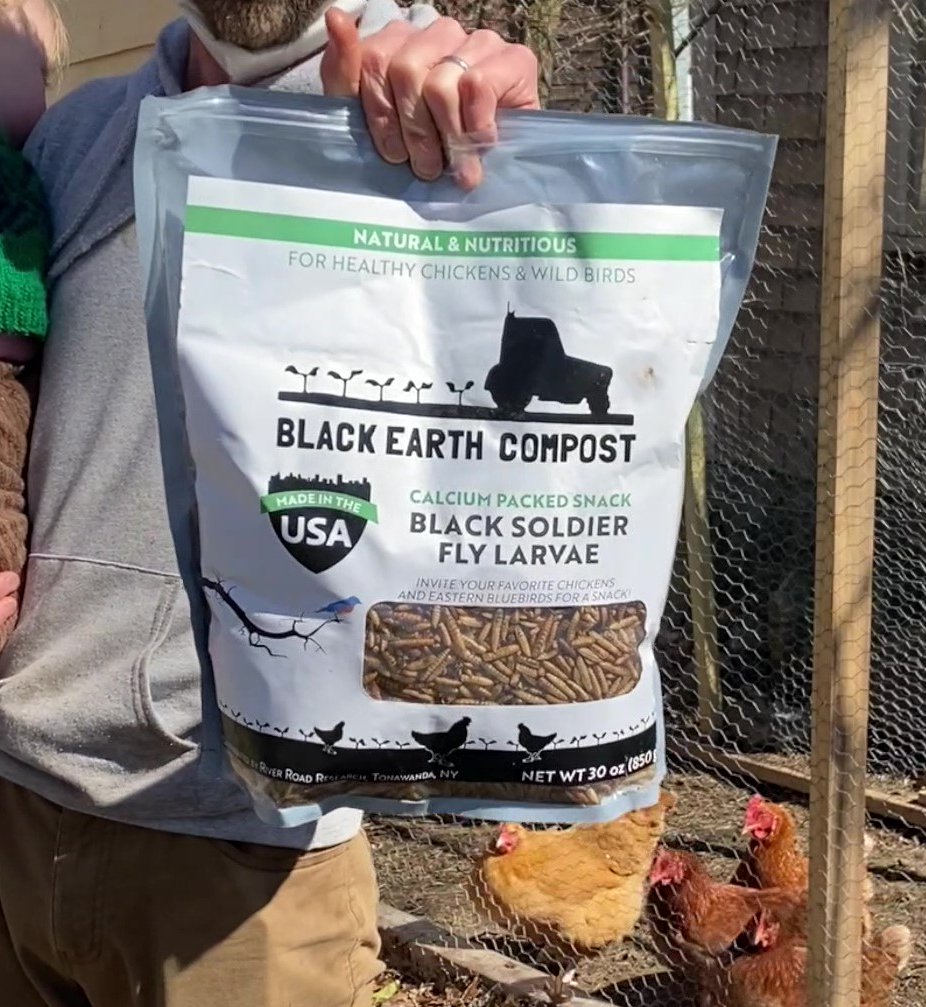 Black Soldier Fly Larvae
Treat your chickens or favorite wild birds to a nutrient packed snack! Our Black Soldier Fly Larvae are packed with calcium and protein to give your birds strong eggshells and healthy feathers. These are sustainably produced and are a natural byproduct of food waste!

Made in the USA. More calcium than mealworms!
$27-$30 per bag.
Delivered with your Compost, Soil or Raised Bed order or Find a store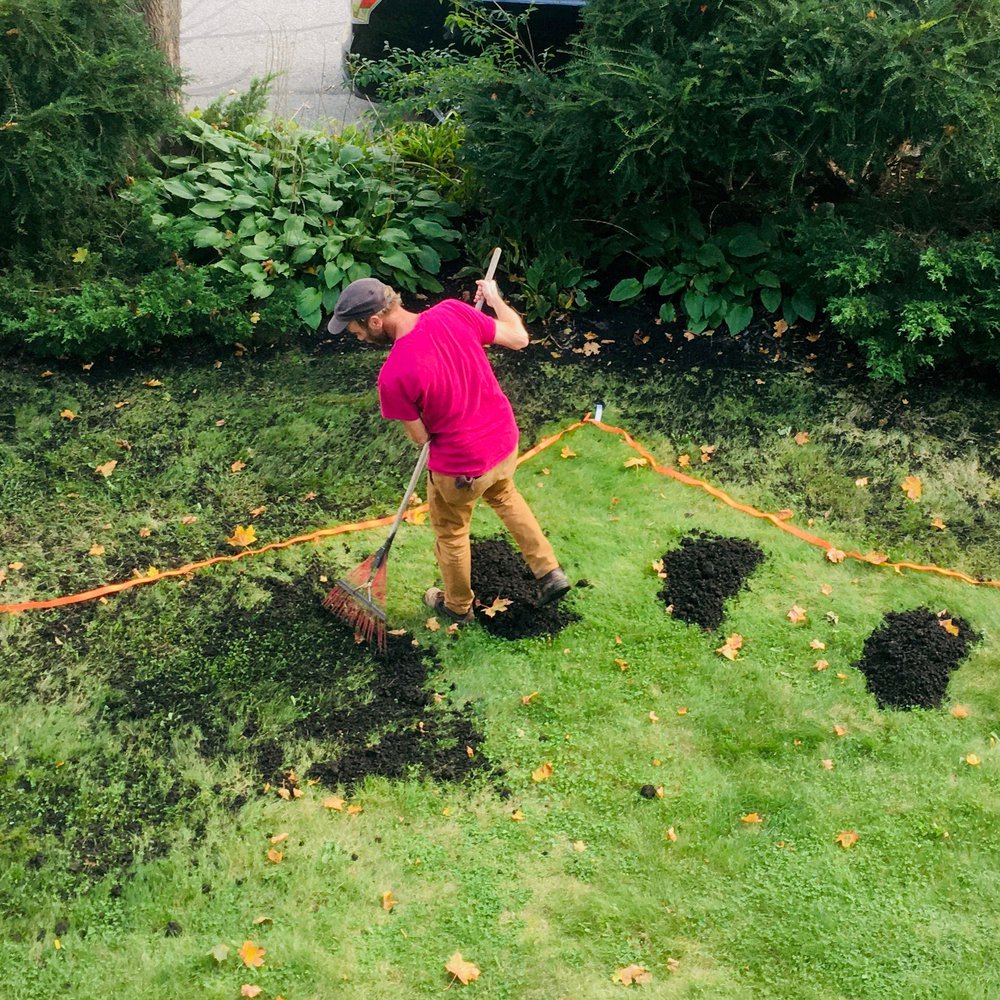 June Compost for Yard Health
Pre-order compost for June 2023 delivery and save money. Topdress your yard and plants with some much needed summer fuel. Apply compost in June and receive a lower price, with a lower minimum (1 yard), and with a lower delivery fee!
The compost will include instructions on how to use. Don't want to do the work? Have our team come and spread it for you!
In June use your 1 yard to...
Feed your perennials and trees.
Feed areas of your lawn where you want lush green and/or wildflowers.
Topdress your vegetables (even if there is compost in your soil already).
Order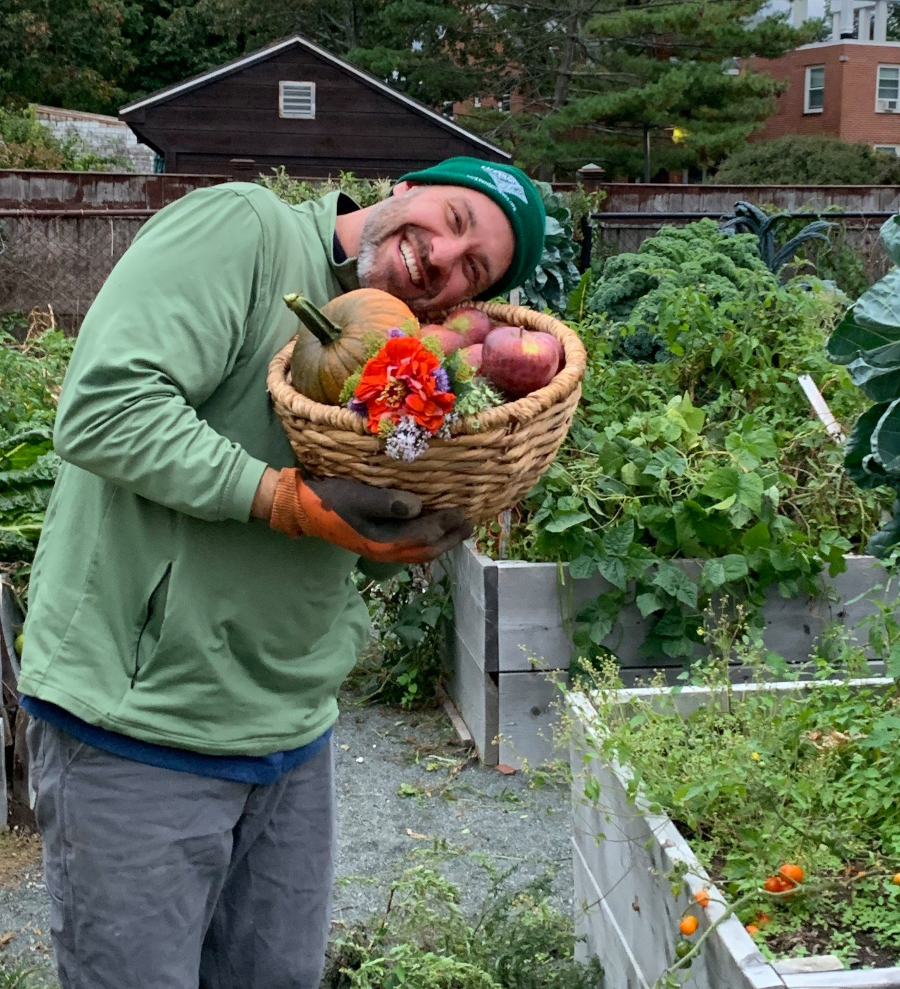 Get a Garden, Give a Garden
In partnership with Backyard Growers, support a low to moderate income family or senior in growing food for themselves. When you order a raised bed, you can also purchase one for someone in need and save $50 on your own raised bed install or kit! This action helps vulnerable communities during the COVID-19 outbreak.
$500 Tax Deductible Donation. All $500 go to Backyard Growers
Gift a Garden
How Much Do I Need?
One bag of compost is one cubic foot. One bag of compost would cover 14 square feet with a half inch of compost. Learn more about how to use our compost products.
| | | |
| --- | --- | --- |
| Compost Depth | Bags/ 100sq.ft. | Yards/ 1000sq.ft. |
| 1/4" | 3.5 | 0.75 |
| 1/2" | 7 | 1.5 |
| 1" | 14 | 3 |
| 2" | 28 | 6 |
| 3" | 42 | 9 |