10 Bags Delivered To Your Home
Sold Out of bags for the season, see you in the spring! -Andrew, Nov. 2nd 2020
We are delivering 10 or more bags of our Black Earth Compost directly to your home. Let us do the heavy lifting and bring the compost to you. This is a good option if you don't meet the minimums for Bulk Delivery, but still need a good amount of compost.
Save by Sharing - Combine your order with 1 or 2 more 'in-town friends'. This will save you on delivery charge and allow you to get bag quantity discounts. We will deliver to your friends on the same delivery day. For 1 extra friend, minimum total quantity of bags must be at least 20. For 2 extra friends - minimum total quantity must be at least 30.
Vegetable Starts - ONLY AVAILABLE with BAG DELIVERIES AFTER APRIL 13TH. We will deliver a vegetable start mix pack for orders to be delivered starting the 2nd week of April. Vegetable start 4 packs will be supplied by our good friends Elise and Tucker over at Cedar Rock Gardens in Gloucester.
Options for April:
1 - Mixed Kale 4 pack
2 - Swiss Chard 4 pack

Options for May:
TBD
Read about our Finished Compost here. Tested for Nutrients, Salts, Heavy Metals, Herbicides, Soil Food Web Biology and General Plant Vigor. Made for growing food for your family!
Photo: 10 bags with Two 4-packs of Vegetable Starts (yes the plants will be bigger than these infants).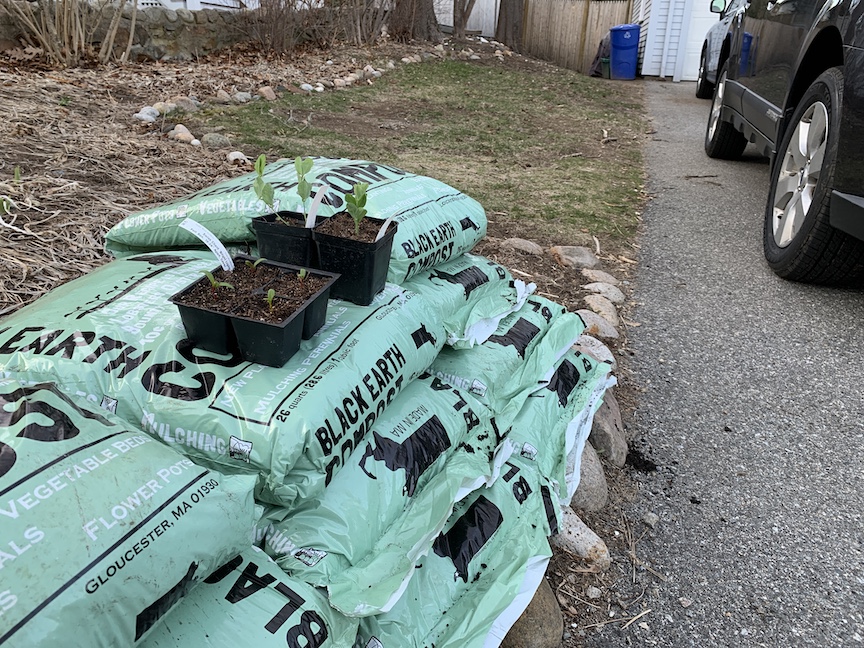 Example of 10 bag delivery with two 4 packs of vegetables starts. (Note these starts were just started. The starts we will deliver will be 3 weeks older and thus taller and stronger.)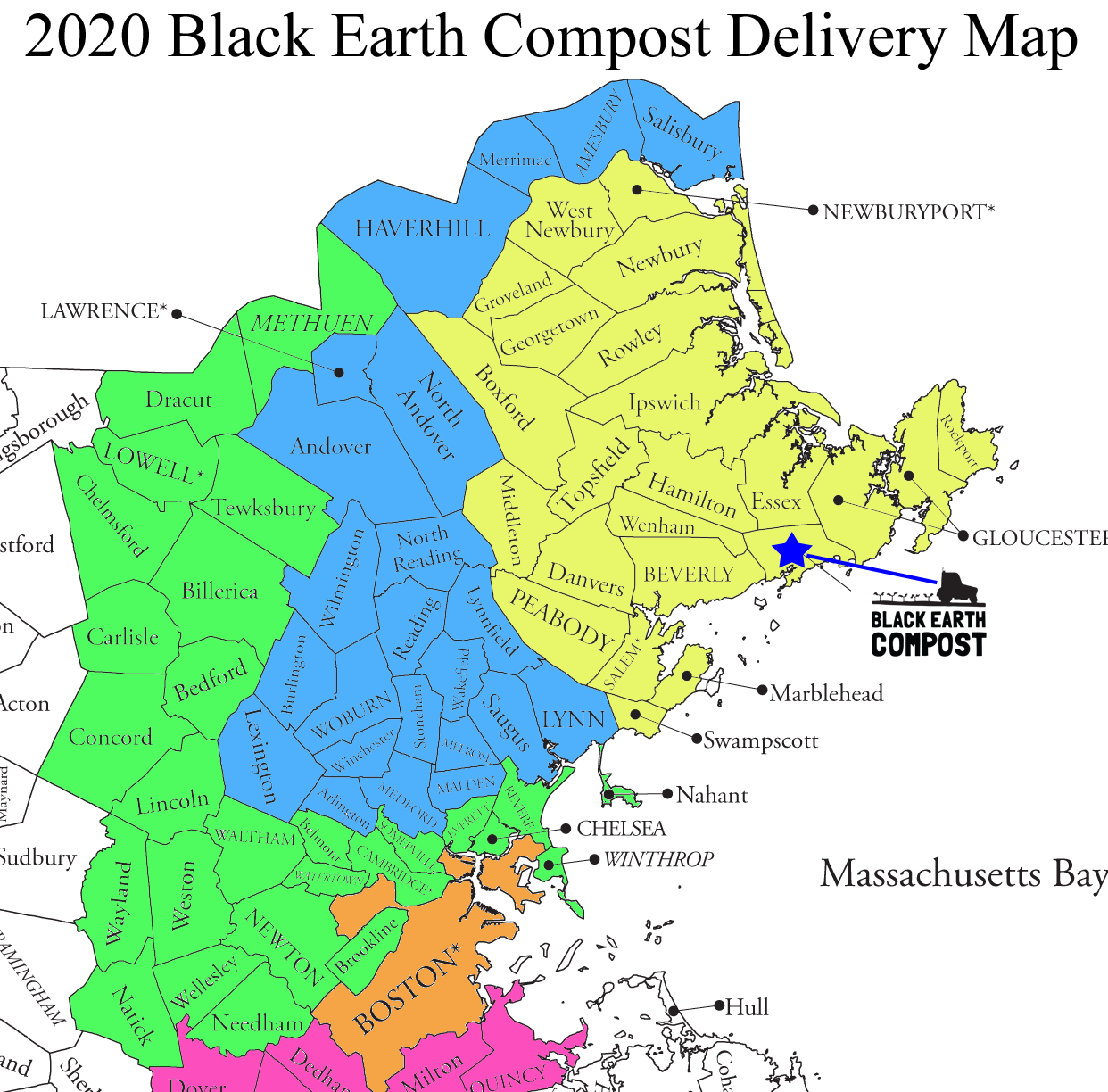 Delivery map for bag deliveries. Note we are only delivering to the Yellow, Blue, Green and Boston zone.